Welcome to our very first Blog! As a team, we are wanting to expand the ways in which we communicate with you, our lovely clients, and provide a space where we can not only keep you up to date with the going's on but share videos, useful information, and updates of new services and products.
Well, where to start! 2020 has been far from normal but we have continued to navigate our way through the COVID pandemic with enthusiasm, thanks to the patience of our loyal and supportive client base.
We have continued providing personable service and dedicated care to each and every animal that you have trusted in us to care for.
We have all found the changes challenging, not least because we miss having you in the building with us!  But rest assured, we have tried to ensure your pets feel secure and at ease with us by employing two additional lovely animal handling assistants who work alongside the consulting vets and spend their days comforting your pets.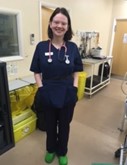 In other team news, Katie Gooderham has started her veterinary nurse training. Katie is a real success story who has gained promotion through several internal roles during the last 2 years to land her dream job – well done Katie, we can already tell you will be a role model student! Katie follows in the footsteps of our student Nurse – Rebecca Maddison, who will qualify in 2021.
Reception has gained two wonderful new team members in Sarah and Rachel, who both have a wealth of knowledge of customer care and reception work.
And finally, the exciting recruitment of three new vets – Emma, Sophie, and Gosia, enabling us to create more appointment availability and ensuring that our team can continue to deliver a high-level service.
So as you can see, we have been very busy behind the scenes during lockdown and that's not all! We have some very exciting news to share with you in our December Blog issue so please look out for this next month!
We thank you again for choosing Team VH.
Carolyn and Anneli.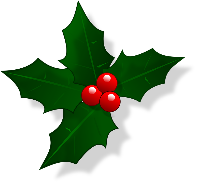 Wondering what to get your pets for Christmas this year?
How about signing up to our monthly Pet Care Plan to ensure you have all their preventive healthcare covered? Annual Vaccine & health check along with Flea and Wormer control covered and posted out with a cost-saving – Sign up online or speak to a member of our team today.