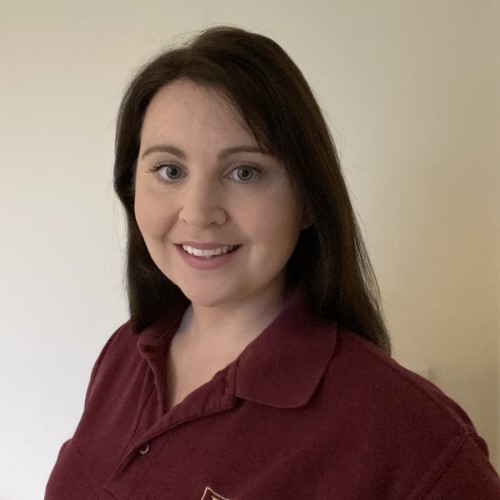 Carolyn Harvey-Myers
BVMedSci BVM BVS (Hons) BSAVAPGCertSAS MRCVS
Carolyn Harvey-Myers BVMedSci BVM BVS (Hons) BSAVAPGCertSAS MRCVS
I joined the practice in 2011 after graduating from the University of Nottingham. I particularly enjoy soft tissue and orthopaedics and in 2015 completed the BSAVA Certificate in Small Animal Surgery. Myself and Anneli took over the practice from David Beech in 2018.
At home I have two spoilt cats, 3 pet sheep, a horse and a toddler to keep me entertained.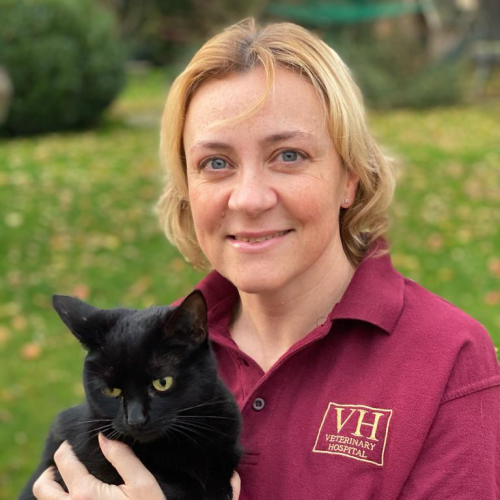 Anneli Beese BVSc MRCVS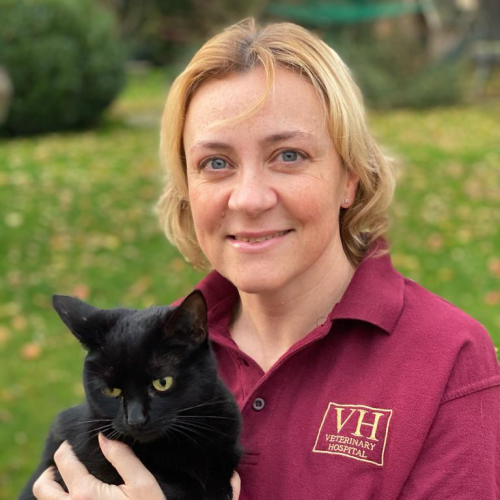 I graduated from Liverpool University Vet School in 1996. After 3 years in mixed practice I moved into small animal practice, where I developed a keen interest in pain management. 
In 2006 I started working at the Veterinary Hospital and in 2008 completed the Foundation Course in Veterinary Acupuncture and have since been treating a variety of cases, both orthopaedic and non-orthopaedic in nature.
Along with Carolyn, I became a director in 2018.
Outside of work I am kept busy with my family and pets and I also enjoy swimming, baking(and eating) cake and skiing with the family.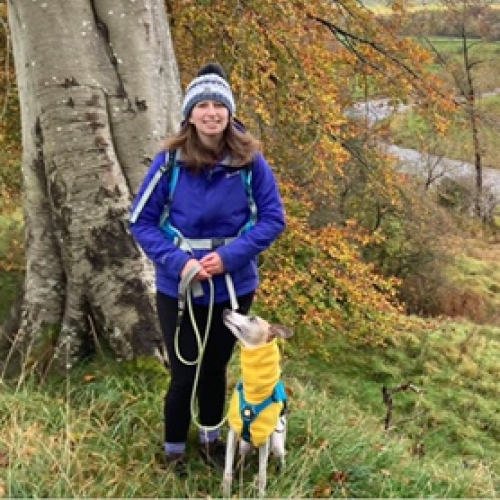 Miriam Prior
MA(PDN) MSc (CAB) vetMB MRCVS CCAB
Miriam Prior MA(PDN) MSc (CAB) vetMB MRCVS CCAB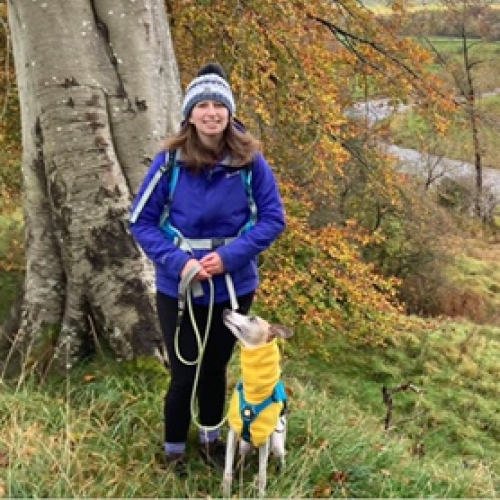 I have loved working as a vet since graduating from Cambridge University in 2014. I am passionate about helping animals and owners – our cats/dogs really are part of the family. Following my first job at a referral practice in West Yorkshire I moved to Lincoln in 2016 to start a specialist course in behaviour. I have been at Vet Hospital since October 2017 and enjoy being a part of the team.
At work I enjoy following through complex medical cases and performing soft tissue surgery. I have now completed my MSc in Clinical Animal Behaviour and the CCAB qualification, and offer home visit behaviour consultations when I am not at Vet Hospital. You can contact me for more details at: miribehaviourvet@gmail.com.
Outside of work I enjoy swimming, including lake swimming through the Summer, and running, albeit rather slowly! My favourite thing is morning snuggles with my dogs, the beautiful whippet Pecan and fantastic failed foster terrier Wynny.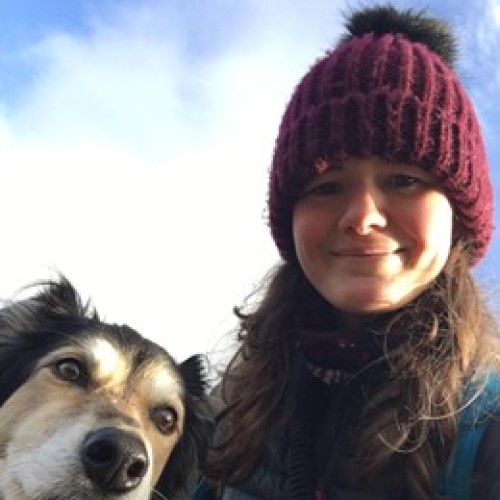 Hannah Jessup
BVMedSci BVMS(Hons) MRCVS
Hannah Jessup BVMedSci BVMS (Hons) MRCVS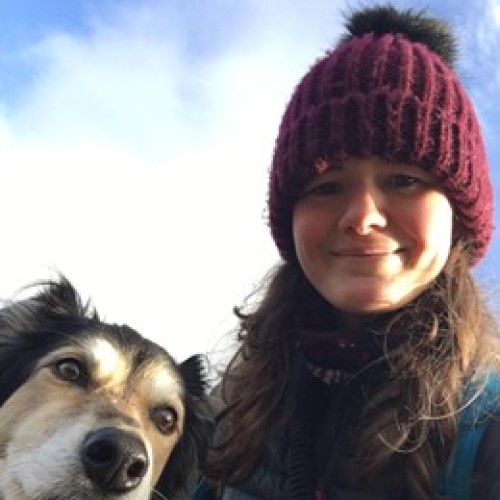 I qualified in 2018 from the University of Nottingham and am currently undertaking my GPCert in Exotics Medicine and Surgery. When I'm not treating tortoises and parrots you are likely to find me rock climbing or hiking with my half-blind collie, Jasper. I also enjoy gardening and sketching the natural world.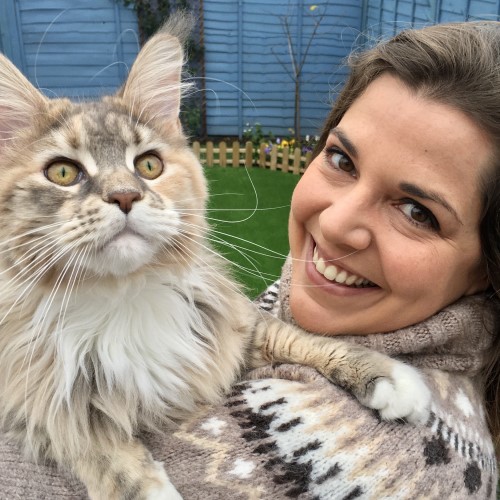 Susana Fraiz Guizan
PgC EMS, MRCVS
Susana Fraiz Guizan PgC EMS, MRCVS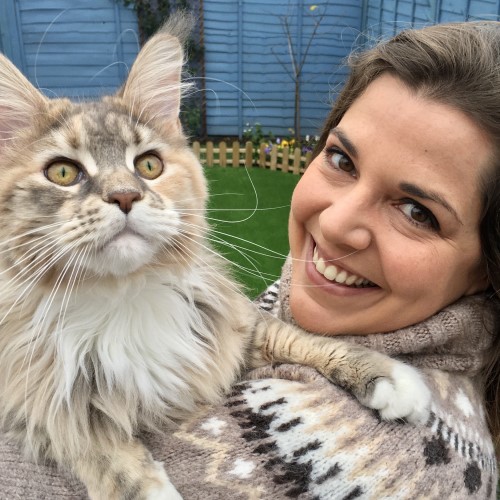 Ever since I saw the cows in the fields of my native Galicia (North-West of Spain) I have wanted to devote my life to helping animals. After veterinary school, I spent several years driving around this region, both in soaring and freezing temperatures, attending the needs of these incredible creatures.
However, it was when I arrived in England that I started to work with the smaller species and realised the complexity and joy of the small animal veterinary medicine brings. Since arrival, I have been pretty busy. I have obtained my postgraduate certificate in small animal emergency medicine and surgery and I am now working on a certificate in cardiology. I have the privilege of being part of the team of Lincoln Veterinary Hospital since 2018.
I live in Lincoln with my wonderful daughter (light of my life), and you would find us in our free time swimming, having nature walks or reading. I also have two cats: Judas (galician farm cat with an attitude) and Rosalía Boudicca (Maine coon aspiring to royalty). They say never to work with animals or children, but can I ask: Is there anything better in life?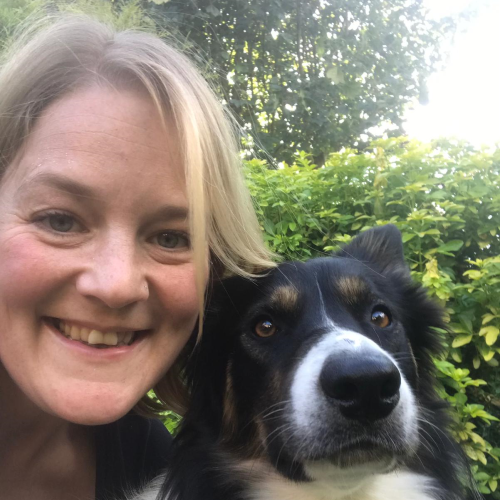 Kathryn Woodward
BVSc MRCVS
Kathyrn Woodward BVSc MRCVS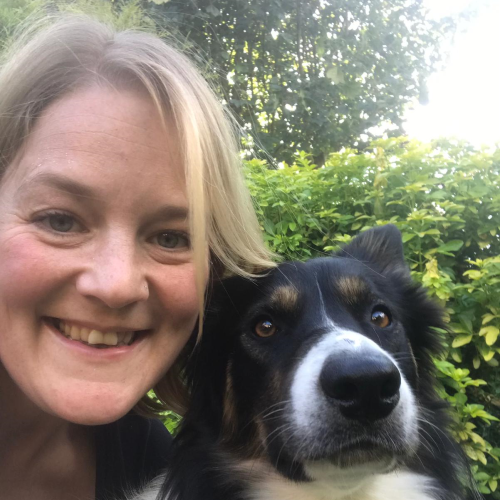 Qualified from Liverpool University in 2005, enjoys all aspects of veterinary work in particular surgery and dentistry.
When not at work I undoubtedly will be found at my smallholding with my family and many animals including sheep and chickens.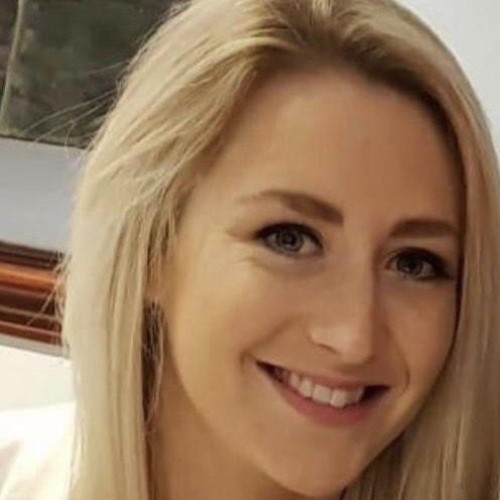 Emma-Jayne Lockwood
BVMedSci BVM BVS (Hons) MRCVS
Emma-Jayne Lockwood BVMedSci BVM BVS (Hons) MRCVS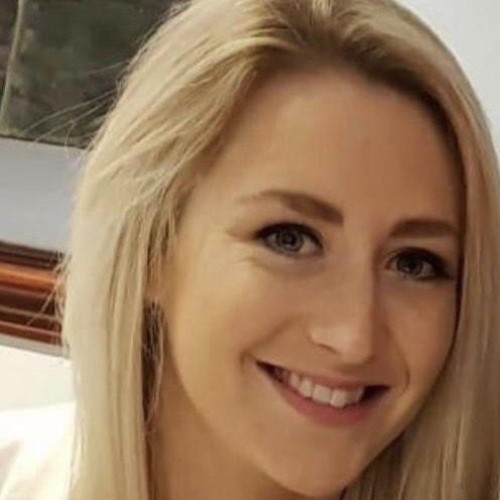 I originally joined the team at The Veterinary Hospital around 9 years ago as a receptionist, before leaving to go to vet school. Having recently graduated as a Veterinary Surgeon, I am happy to have been able to return to the practice to work alongside many familiar faces and see many long-standing clients again. Currently, my interests are very broad, and I enjoy working through both medical and surgical cases in cats and dogs. The veterinary apprenticeship I am undertaking is helping me to gain further experience in both of these areas which I can apply to the cases I am seeing daily.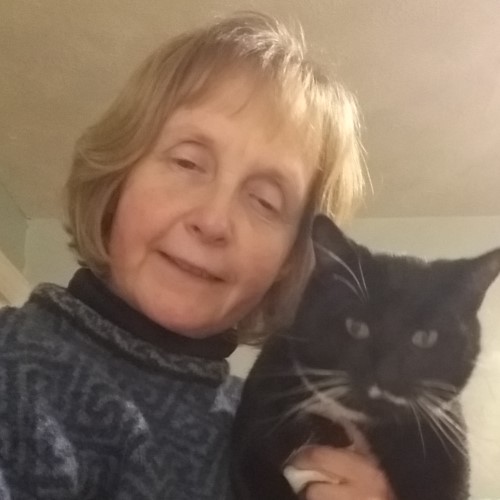 Amanda Franks BVMS MRCVS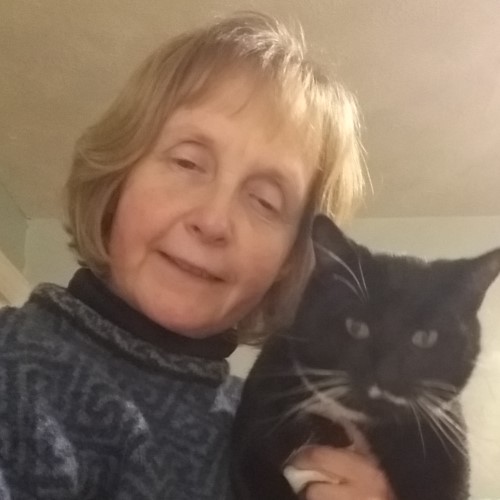 I grew up in an Ayrshire seaside town, and in the late 1970s at the tender age of 17, I went off to Glasgow University to train to be a vet.
I have worked in small animal practice in Scotland, Hull and Nottinghamshire but have lived and worked in Lincoln for the majority of my career.
I enjoy all aspects of veterinary medicine and surgery and have been privileged to have had a career which has enabled me to meet the general public and their wonderful pets and, particularly at The Veterinary Hospital, to work alongside excellent colleagues.
My own pets have included budgies, a Russian hamster, rabbits, dogs and cats and presently I have two lovely black and white rescue cats called Jamie and Masie.
When not at work I enjoy crafts, gardening, singing and dreaming of returning to the seaside.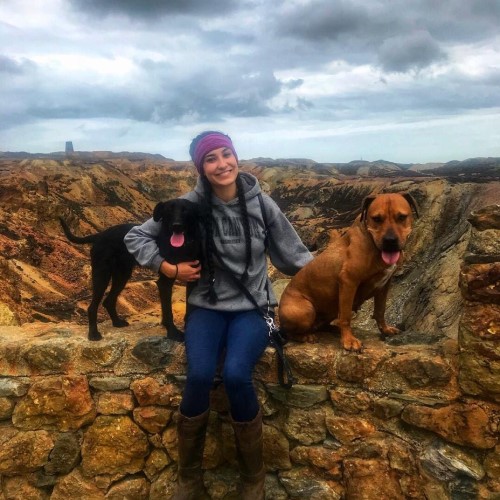 Sophie Flint
DVM MSc MRCVS
Sophie Flint DVM MSc MRCVS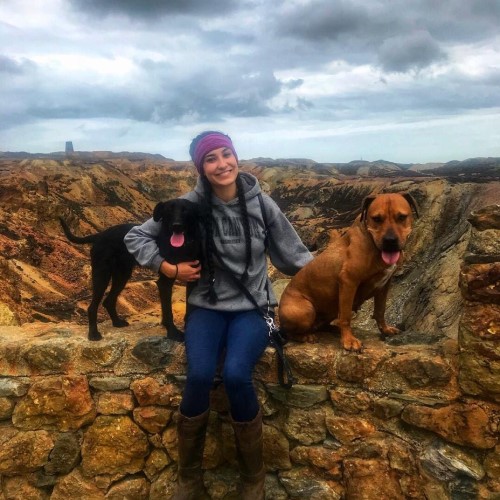 My name is Sophie and I was lucky enough to join the team at VH in May 2020. I've lived in Lincolnshire all my life having spent my school days in Sleaford. Working as a vet has been a lifelong passion, and after taking a couple of years out to work with horses, I decided to spread my wings and moved to Budapest to study Veterinary Medicine. After 6 intense and wonderful years I finally qualified in February 2019. I have been fortunate enough to gain experience working with animals in Hungary, India, Cyprus, and Ireland as well as the UK. I spent a year in small animal practice before moving to VH where I am delighted to be part of the team. Outside work I spend most of my free time with my two dogs, Arven and Ribizli, both of whom were rescued from the streets of Budapest and collecting and tending to an ever-growing collection of hedgehogs.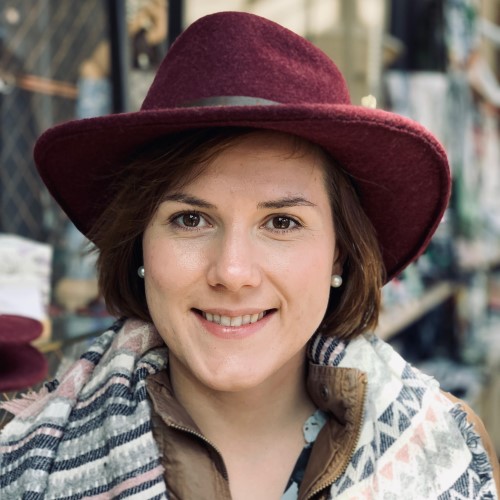 Gosia Scherchen
DVM MRCVS
Gosia Scherchen DVM MRCVS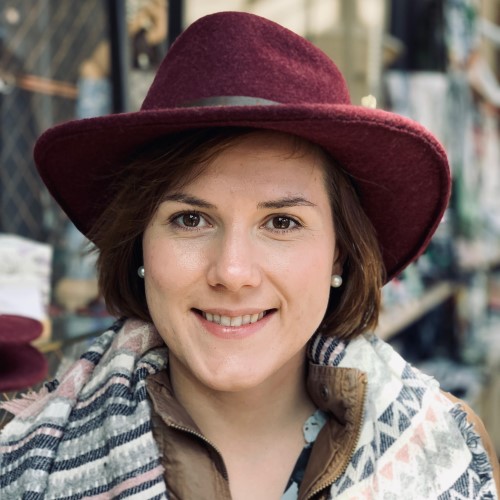 I graduated from Wrocław Veterinary School in Poland in 2012 and shortly after began my career in the UK at a mixed practice in Hertfordshire where I worked for 4½ years.
During this time I particularly enjoyed working on small animal emergency cases and so completed a Cutting Edge training course which led to working at Vets Now Emergency Clinic in Lincoln for 16 months.
Following this, I moved onto a rotating internship programme at Vets Now Hospital in Manchester to further develop my clinical skills before moving back to Lincoln to join the Veterinary Hospital.
I am very happy to have joined team VH and look forward to building lasting relationships with clients – something I missed greatly while doing emergency work. I have a keen interest in emergency medicine, internal medicine and diagnostic imaging.
In my free time I enjoy walking my black lab Laika, hiking, road cycling, cooking and caring for my house plants.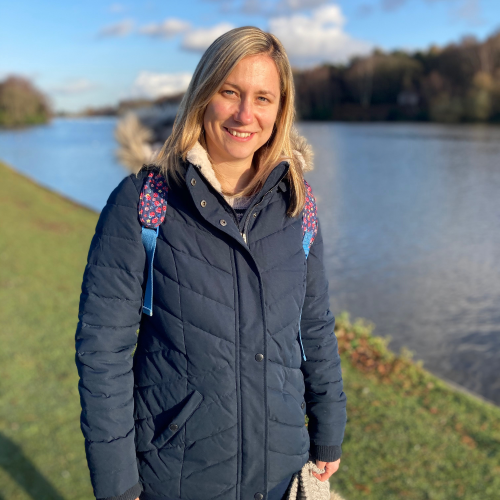 Katie Goy - RVN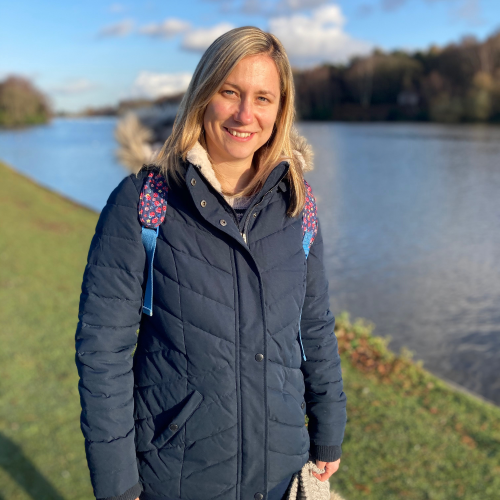 I qualified in 2008 and I have worked at The Veterinary Hospital since 2014. I enjoy all aspects of nursing but my special interest is in dentistry and I completed my dentistry certificate in 2013. I also have a certificate in nutrition.
I live in Lincoln with my husband, two daughters and our two cats, Bob and Roy. We love spending time outdoors, visiting new places and going to our allotment.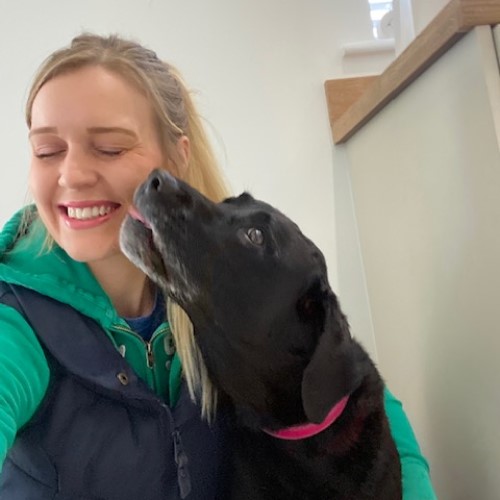 Emma Aisthorpe
BSc (Hons) RVN
Emma Aisthorpe - BSc (Hons) RVN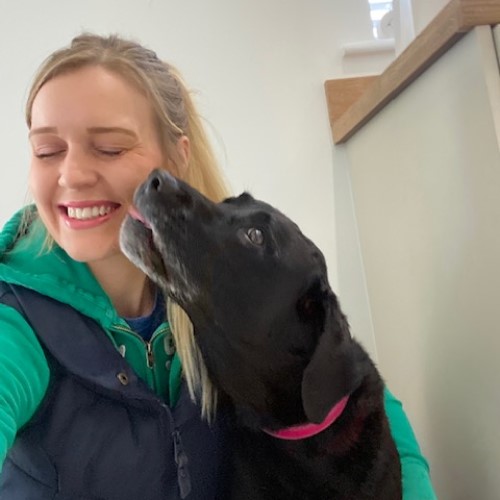 I joined The Veterinary Hospital team in 2011 where I completed my first placement block as a Student Veterinary Nurse. I completed many more weeks of placement at The Veterinary Hospital before qualifying as a RVN in 2013. The following year I graduated with a BSc (Hons) in Veterinary Nursing from the Royal Veterinary College. I then went on to become Deputy Head Nurse in January 2015 and soon after stepped into the role of Head Nurse to cover Mat Leave.
I enjoy many aspects of nursing but in particular I enjoy patient care, nutrition and managing diabetic cases. At home I have 2 pets, a Labrador named Millie and a rabbit called Nellie. Millie's biggest passions are trying to eat anything and everything, long walks, sleeping and swimming! Nellie enjoys chasing Millie around! In my spare time I enjoy being outdoors and spending time with family and friends.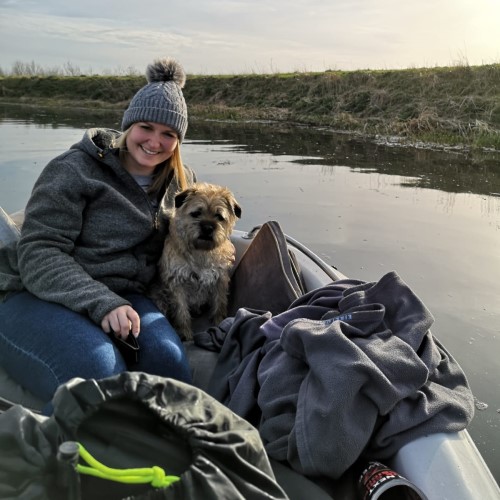 Hayley Barker - RVN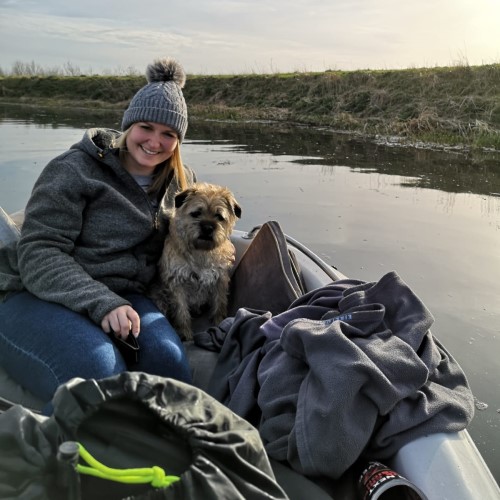 Upon leaving sixth form I went to Liverpool's John Moore's University to study Applied Psychology.
I had a career change of direction and began my vet nurse training in 2008.
I qualified in 2010 and moved to the VH in 2015 to experience a Hospital Environment.
In the last couple of years I have become deputy head nurse which I really enjoy.
I have an 11 year old border terrier called Marley that I enjoy walking, as well as enjoying adventures on my boat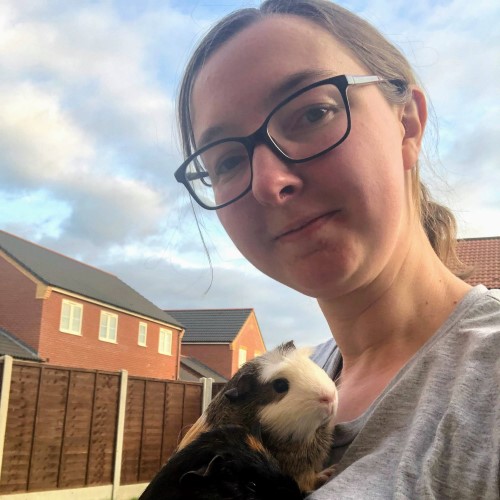 Amanda Vickers
FdSc RVN C&GCertNES
Amanda Vickers FdSc RVN C&GCertNES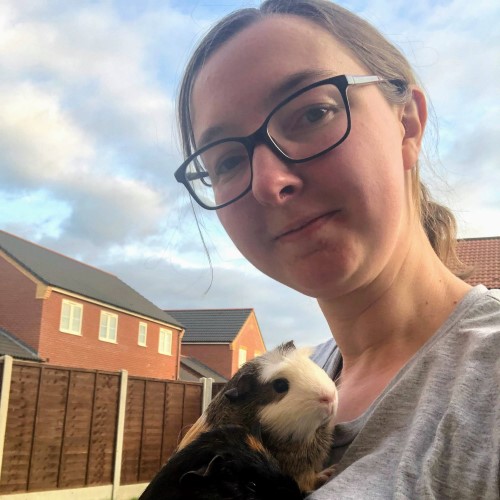 I qualified in 2010 from Nottingham Trent University and have been part of the VH team since December 2014. I have a particular interest in exotics and have completed my certificate in nursing exotic pets. Outside of work most of my time is spent with my own pets; 2 dogs Tommy and Wicket, a chameleon called Ezekiel, a leopard gecko called Daenerys and 2 guinea pigs Harper and Eden. I also enjoy yoga and walks in the countryside.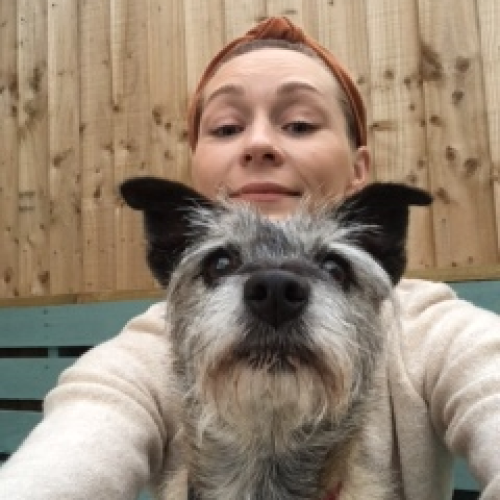 Ruth Peet RVN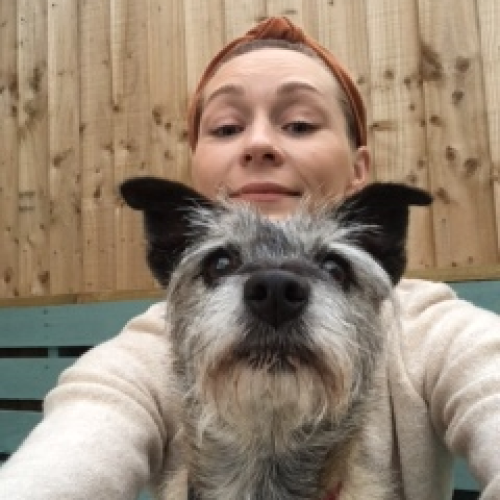 I qualified as a veterinary nurse in 2010 and have worked for the VH since 2016.
My role has recently extended to being part of the admin team and in the future shall be studying for qualifications into practice administration and management.
Outside of work being a mummy keeps me very busy. We enjoy spending as much time as possible outdoors in the countryside walking and biking.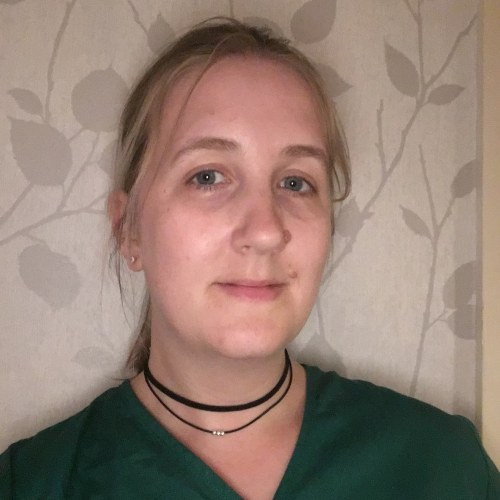 Laura Frith
RVN CertVNECC
Laura Frith RVN CertVNECC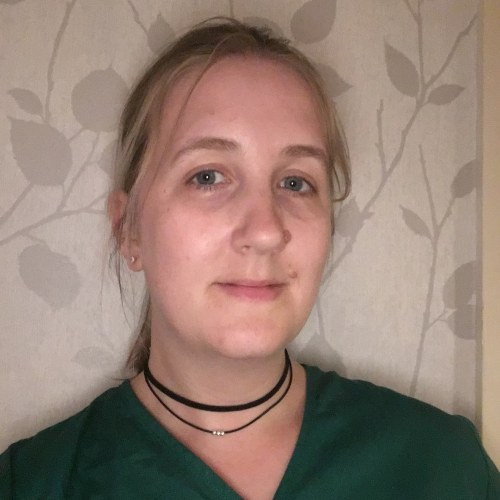 I'm an RVN and have worked at The Veterinary Hospital for 15 years, and have been qualified for 11 of them. I am very passionate about my job, and have interests in rabbits, wound management, emergency and critical care, and schedule 3/minor surgery. I am also a clinical coach, which means training student nurses.
Outside of work I love spending time with my pets, which include cats, rabbits and guinea pigs. My hobbies usually include being creative, crafting and gardening.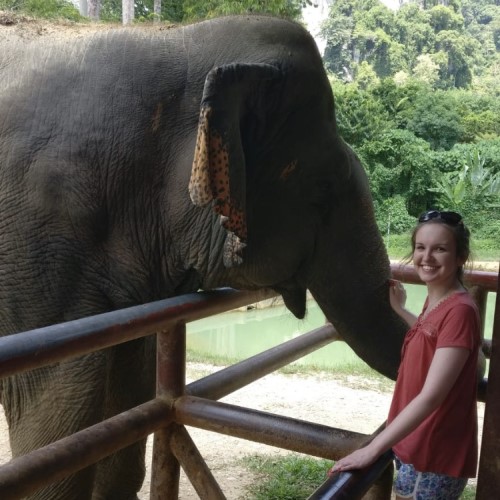 Katie Winters
BSc (Hons) RVN
Katie Winters BSc (Hons) RVN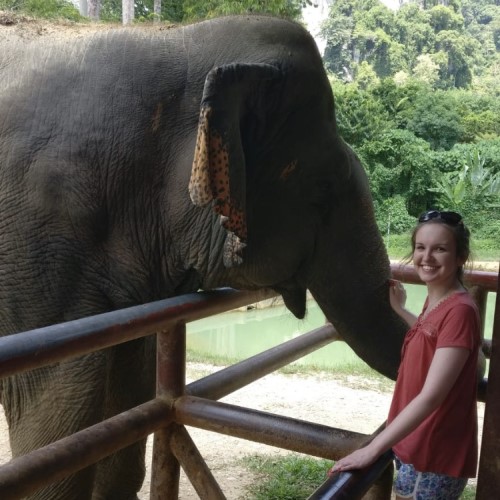 I graduated from Middlesex University with a Bsc in Veterinary Nursing in 2017. I have loved being an RVN ever since. I have two guinea pigs at home called Mabel and Minnie who are very spoilt! In my spare time, I like going on holidays and spending time gardening at home or at our allotment!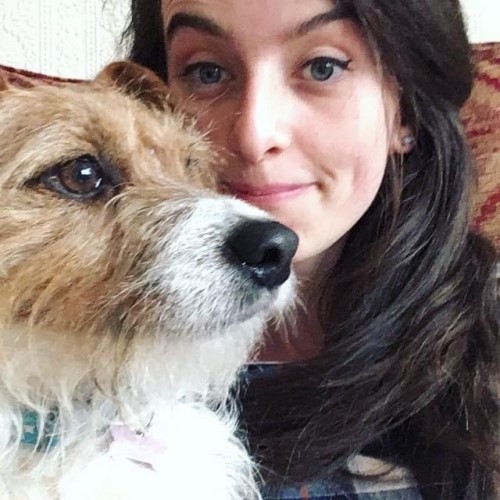 Rosie Forester
BSc (Hons) RVN
Rosie Forester BSc (Hons) RVN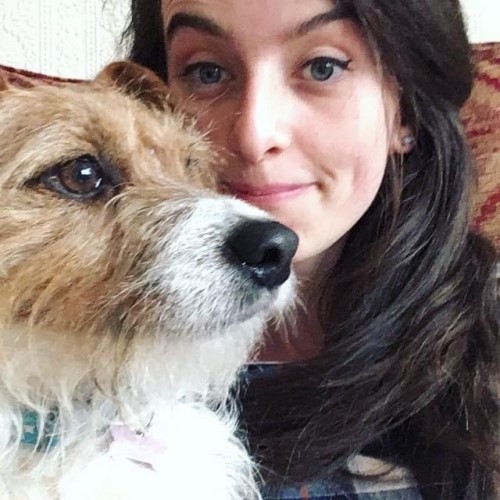 I graduated in Veterinary Nursing and Bioveterinary Science at the University of Bristol in 2017. During my course I completed 20 weeks of my practical training at The Veterinary Hospital and knew when I graduated that I wanted to come back! I especially love cats and am currently working towards a certificate in feline nursing. I have a cheeky jack russell at home and one day dream of owning some goats, after spending a year working with them prior to university and even writing my dissertation about them.  I enjoy crafts and am trying to teach myself to sew.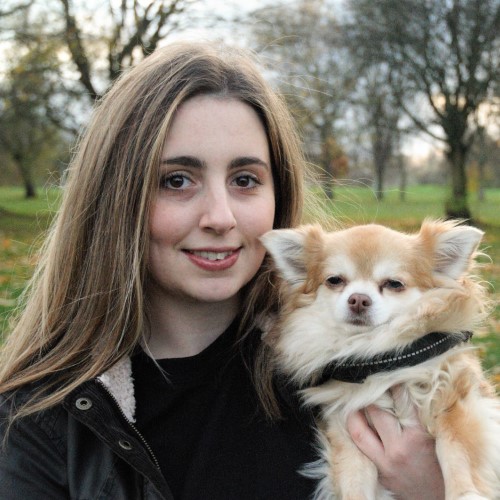 Jasmin Foster
BSc (Hons) RVN
Jasmin Foster BSc (Hons) RVN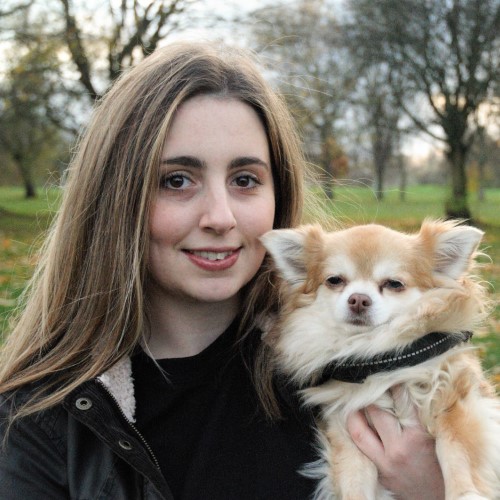 I started training with the Veterinary Hospital in 2016 and graduated from Middlesex University in 2018. In particular I enjoy theatre duties and nurse clinics. Last year I took home my first stray, a rabbit called Pete who has a lot of character and enjoys chewing things he shouldn't! Outside of practice I enjoy regularly walking my parent's dogs and finding new places to explore! In addition to this I am a Lincoln City FC supporter and enjoy cooking with my partner.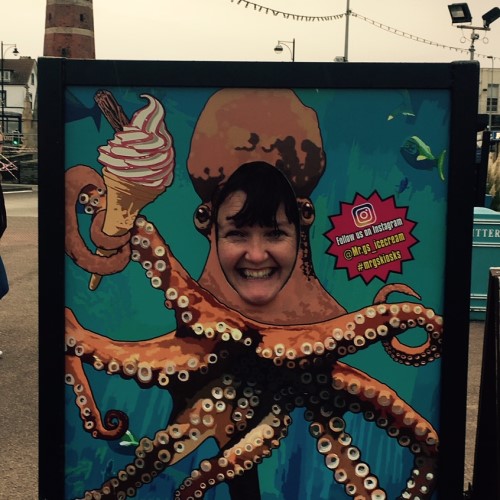 Megan Sutherland
BSc (Hons) RVN
Megan Sutherland Bsc (Hons) RVN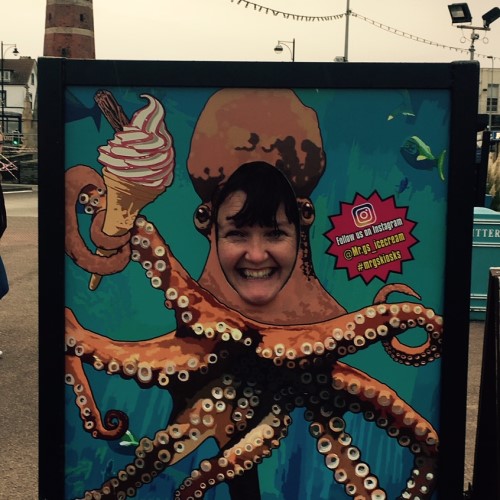 I work at the VH mainly at weekends – having far too many animals and children of my own to manage more (2 lurchers, 3 cats, 2 guinea pigs and 7 chickens…and 4 human offspring!)
I qualified as a veterinary nurse in 1993 and have since worked in many settings – from farm  to charity practice, first opinion to referral.  Particular interests are emergency and critical care, palliative and end of life care and the human animal bond (I briefly left veterinary nursing to do my 'human nurse' training in 2000 and also have a BSc in Herbal Medicine).  I also enjoy wildlife medicine and work as a regional swift carer during swift season (May to August). 
I have a cuttlefish tattoo and love cephalopods of all kinds, especially octopus!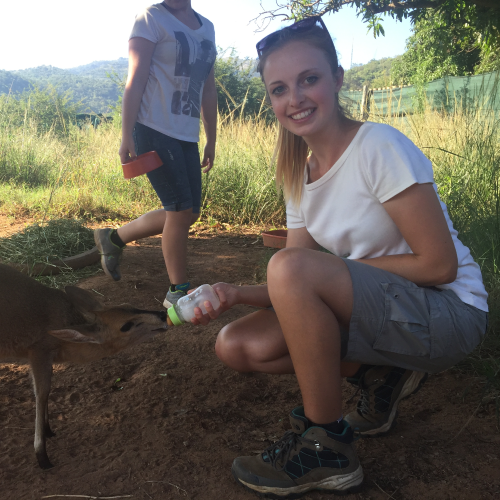 Gemma Graves
BSc (Hons) RVN
Gemma Graves BSc (Hons) RVN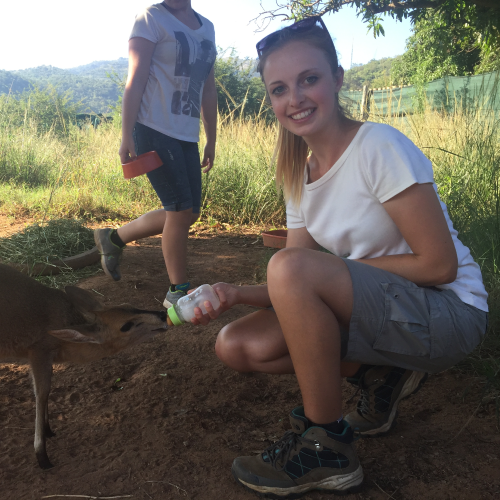 I qualified as a registered veterinary nurse from the Royal Veterinary College, London  in 2019. I have worked at the VH for 2 years as a student and now as a fully fledged RVN. Before joining the VH full time, I worked part time at QMHA referral hospital in ER and ICU, which sparked my interest in emergency and critical care. I also have a passion for travelling following a trip to South Africa in 2016 where I worked alongside a veterinary surgeon, game capture team, and a rhino rehabilitation centre. In my spare time I enjoy seeing my friends, going on adventures/travels and rehabilitating wildlife. I recently hand reared a duckling called Nelson, who fledged at 10 weeks old. I also have a cat called Chaos.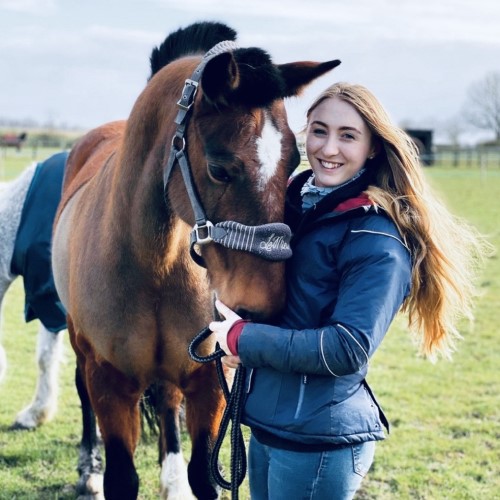 Lucy Bell RVN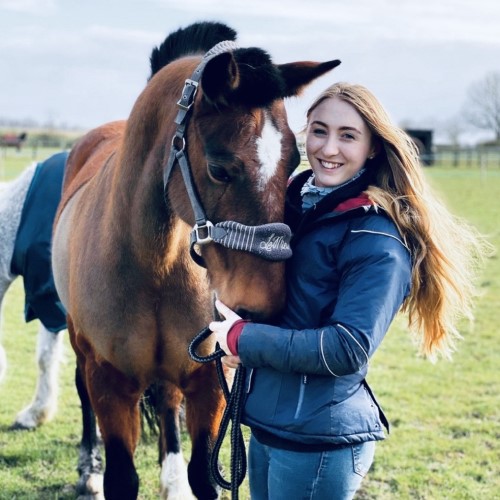 I have only worked here a short time, I became part of the fabulous team back in February after moving from the practice where I trained.
I love working with such a caring and supportive team. I joined the RCVS register in March 2019 and I really do love my job! I have a love for dogs and horses and have the pleasure of owning two horses, one now being an elderly pony who I've had since I was 13 years old named Snowy who is nearing 30 years old. In my spare time I enjoy riding my younger horse Billy and since purchasing our first home last year I've found a love for gardening too. We have a recent addition who is adorable and keeping us very busy, he is our Cocker Spaniel puppy Dennis.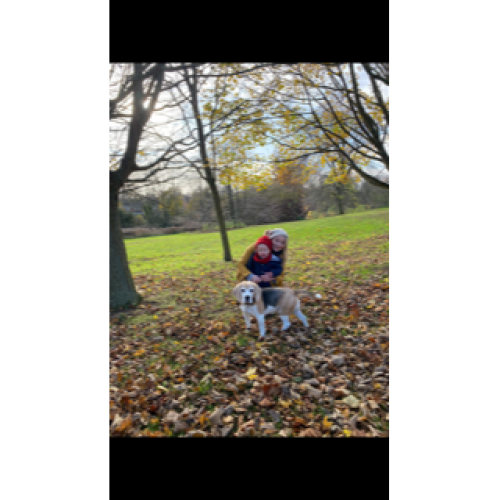 Louise Everington RVN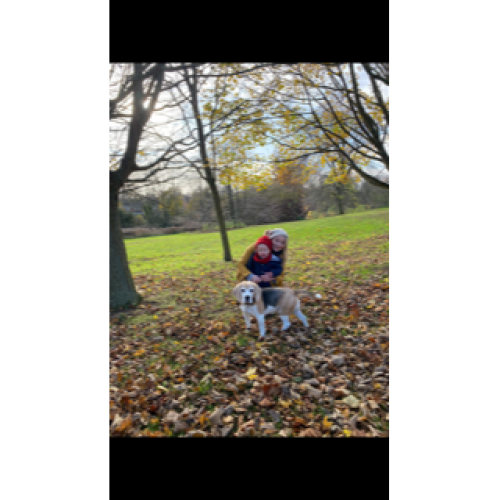 I qualified in 2017 and have been working at the Vet hospital since 2018.
I enjoy inpatient care, anaesthesia and nurse clinics.
Away from work, I have a two year old son and ten year old beagle which keep me busy.
Any free time I have is spent walking,  crafting and baking.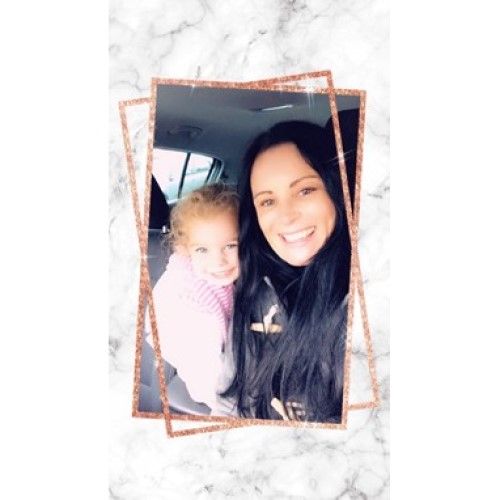 Kelly Hamilton RVN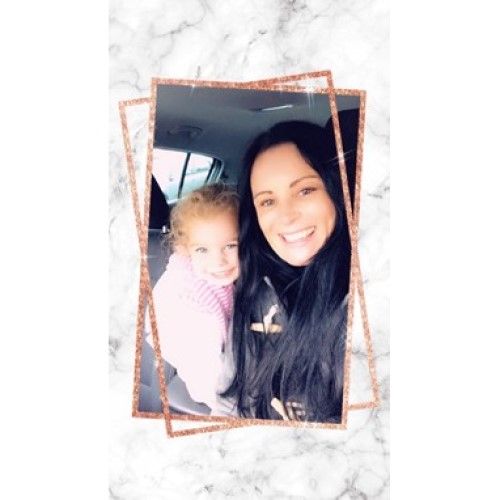 I qualified in 2004 with a credit and two awards and joined VH in 2005 for about 3 years.  I then worked as a locum for a while across the country gaining further knowledge and experience as a VN. 
I left nursing to pursue other totally different interests including working for Lincolnshire Police, running Baby Signing classes in Lincoln and Gainsborough, a small beauty business from home and working as a Phlebotomist at Derby Royal hospital before deciding to return to nursing again in 2018. I've been working back at VH part time since then as I have two young children that keep me busy!
My hobbies include running, going to the gym, wine tasting and spending time with my family and friends. I also have a cat named Jetty Spaghetti!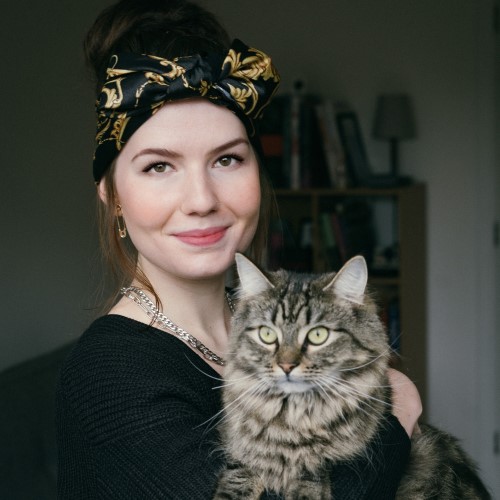 Rebecca Lacey RVN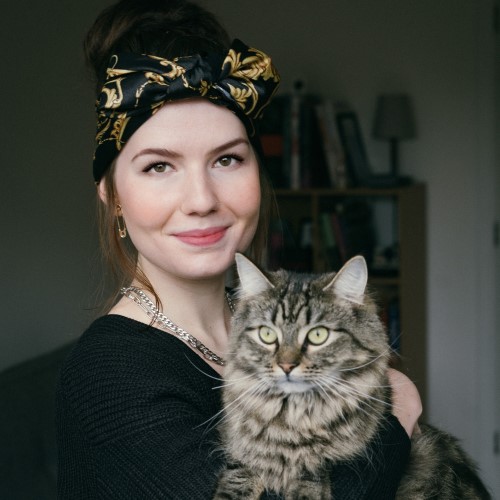 My name is Rebecca and I am a recently qualified RVN. I originally started off working as a kennel assistant 5 years ago and haven't looked back since. I love all aspects of my job, but I particularly enjoy anaesthetics and I am keen to progress in this field in the future. I have 3 kitties, all collected whilst working at The Veterinary Hospital that keep me busy when I'm home.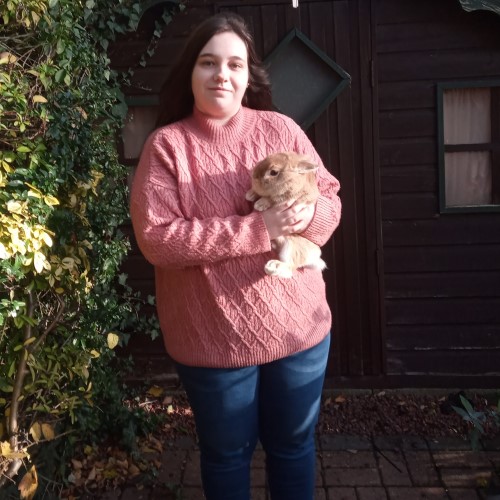 Emma Evans - SVN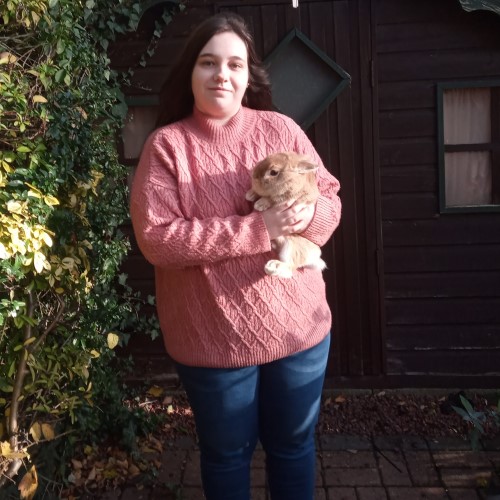 I'm a third year student nurse studying at Nottingham Trent University.
I have two Netherland dwarf rabbits called Pebble and Teepo. I enjoy walking in the countryside and home baking in my spare time.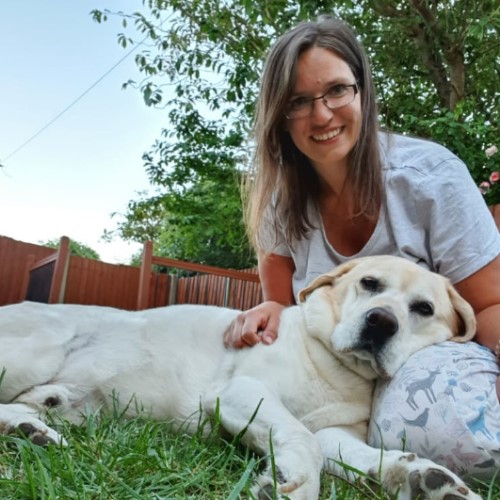 Rebecca Maddison SVN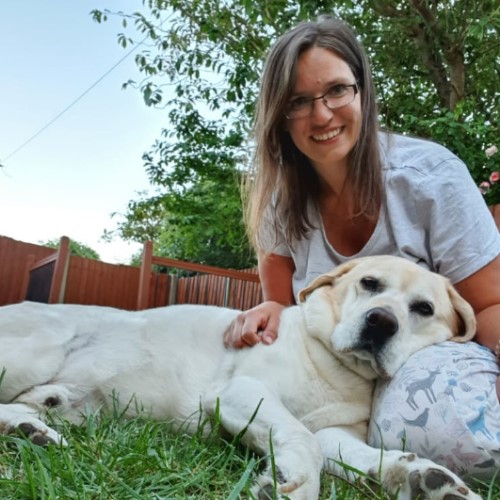 I have worked for the Veterinary Hospital since 2016, initially as a receptionist before becoming a kennel assistant. This has lead me to my dream role of studying towards becoming a Veterinary Nurse. I am due to qualify in 2021.
I have two pet chinchillas called Stanley and Dexter and a labrador called Leo.
Outside of work I love, walking, travelling, eating out and socialising with family and friends.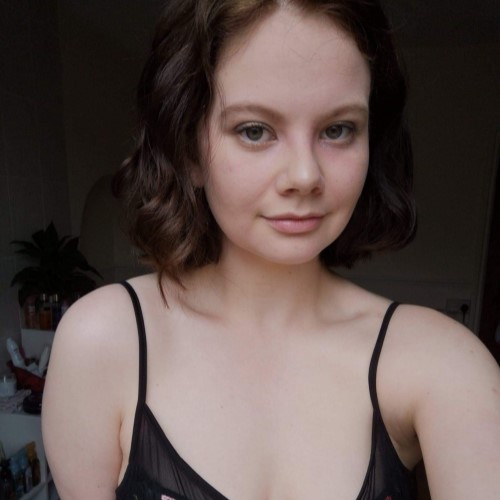 Katie Gooderham SVN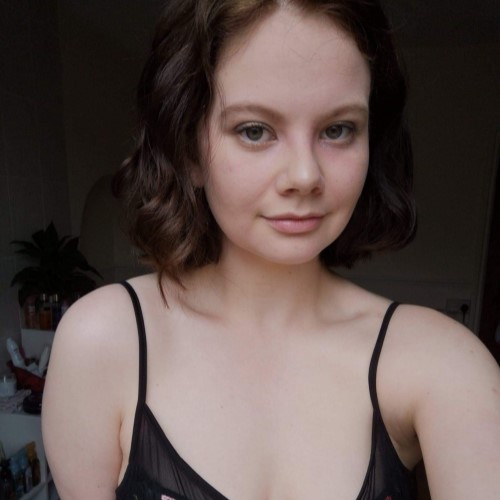 I initially started at the Veterinary Hospital two years ago as a receptionist which I did for 10 months then progressed onto the role of a kennel assistant for a year and now I'm beginning my journey of studying as a Student Veterinary Nurse!
My wife and I have lots of fluffy children and after qualifying we would love to begin our human children journey! I love working at the Veterinary Hospital and look forward to coming into work every day but when I'm not there I love reading and watching films.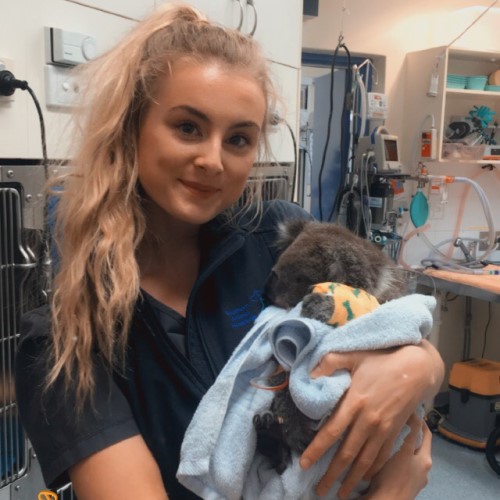 Alanya Deighton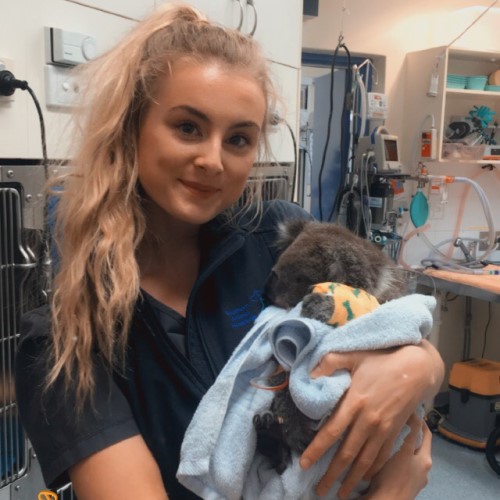 I returned to the UK in March 2020 after spending 14 months in Adelaide, Australia as a veterinary assistant at an animal hospital. Whilst I was there I had a lot of hands on experience with the Australian wildlife and Emergencies, such as snake bites and victims burnt in the bushfires. I also did overnight care for several possums and a kitten.
I started my role as an animal care assistant at VH in August and would love to eventually further my role and become a qualified nurse in the future.
In my spare time I enjoy adventures/ travelling and spending time with friends and family and of course my dog (fur baby) missy!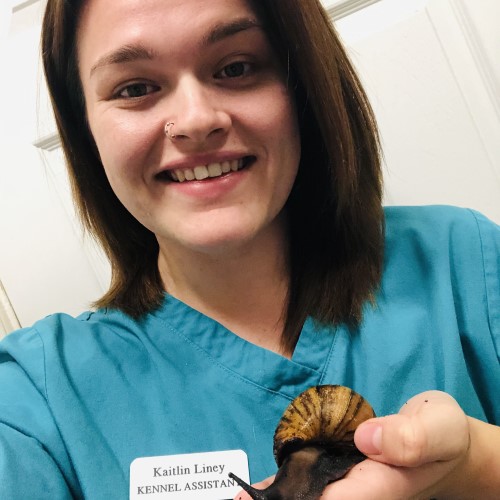 Kaitlin Liney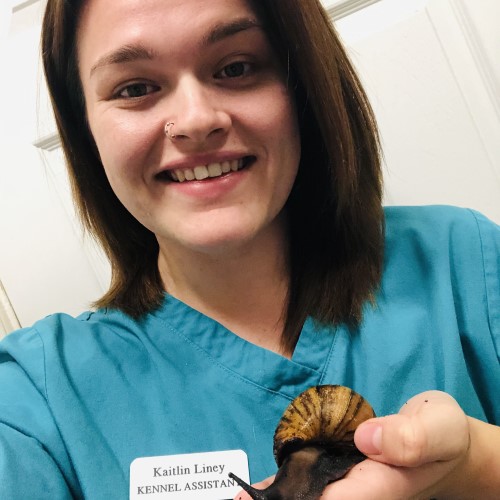 Hi, I'm Kaitlin,
I'm 23 and a profound animal lover.
I always wanted to work with animals and at the age of 16 I attended Riseholme college and started on my level 2 diploma in Animal Care. I carried on through the levels and eventually made the decision to start my BSc (Hons) Animal behaviour and Welfare which I completed this year.
My dream was to always work with elephants and in June 2019 I travelled to africa. Here I worked to protect the animals on the Shamarwi Game Reserve and also preserve the flora which they fed on.
I love anything outdoors, walks and being with wildlife is my favourite pastime.
I started at the Veterinary hospital as a temporary animal handler and within two weeks I progressed to a permanent animal care assistant role. I love my job working with my colleagues to provide the best and highest standard of care for the patient seen daily.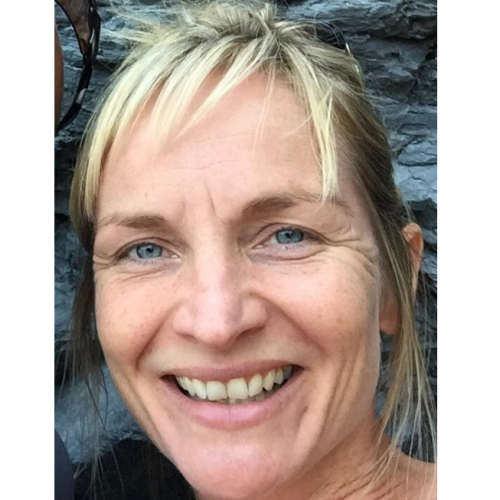 Katy Hockham
Practice Manager
Katy Hockham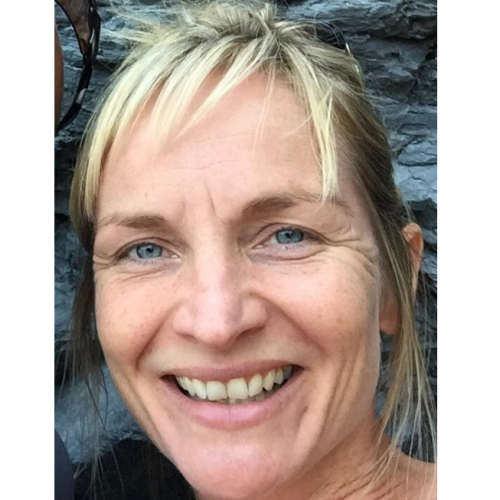 I started my career as a vet nurse working in Lincoln over 26 years ago. I left nursing to pursue a career in the Veterinary Pharmaceutical sector which gave me an excellent grounding for my current role.
I have been the Practice Manager at The Veterinary Hospital for nearly two years now. This practice has always been my own pets' practice, so I feel very lucky to work in a team of people who are passionate about what they do and that I have known and trusted for years.
Outside of work I have a husband, two teenage step daughters, a tortoise, three rescue cats and a very tolerant border collie. Both my husband and I are long distance runners so in our spare time we head out onto the Lincolnshire Wolds or up to the Lake District with Izzy.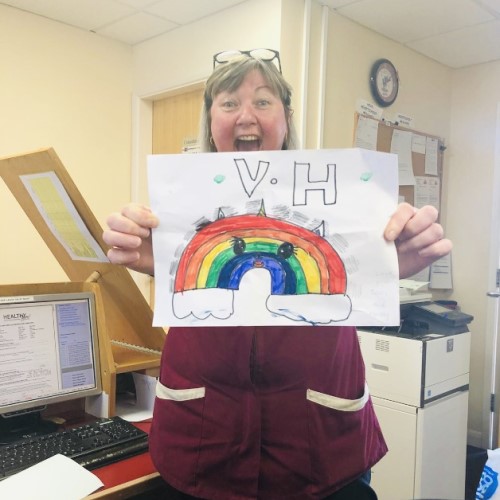 Dawn Cooper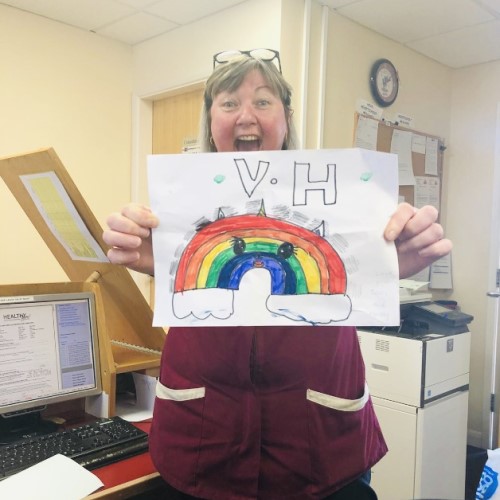 If you haven't seen me then you will have definitely heard me!
I've been part of the reception team for over 18years and have been lucky to work with some fantastic colleagues along the way.
These days I help with the running of the team and assist with the completion of Insurance forms.
Outside of work I live for my grandchildren, family time and holidays.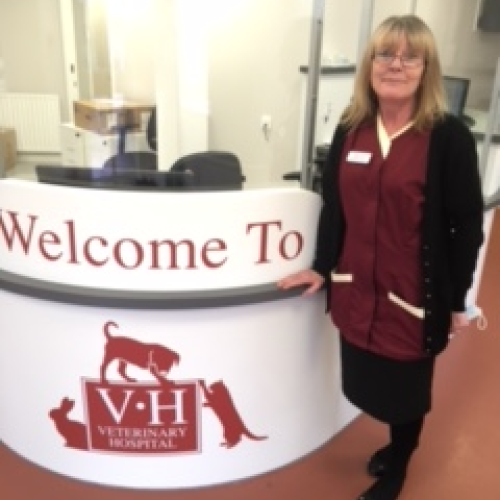 Barbara York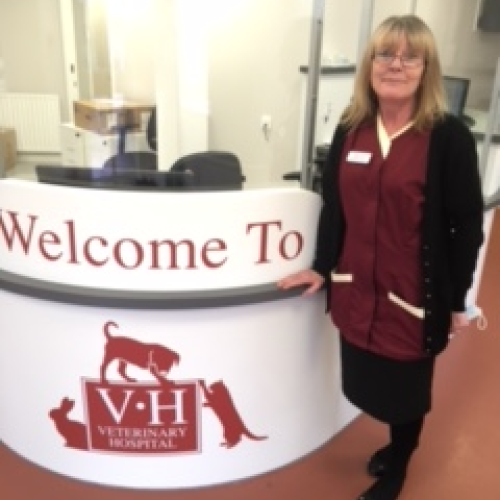 I'm sure you may have seen me behind the desk during your visits as I have been at the veterinary hospital for over 18 years.
I've worked alongside some of my colleagues for most of this time and we have a special team bond.
I have the important task of am registering and inputting Microchips into the National database.
I have a fabulous pet cockatoo called Gizzy.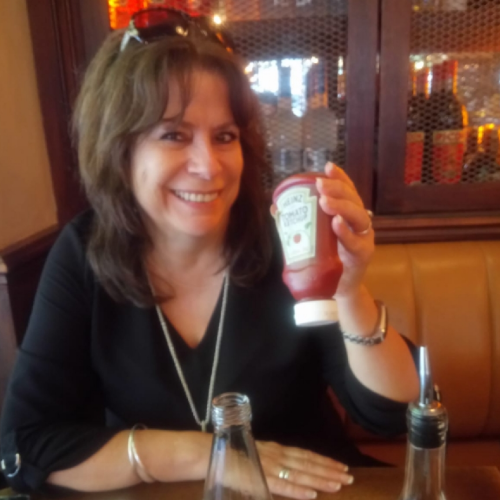 Kim Whittle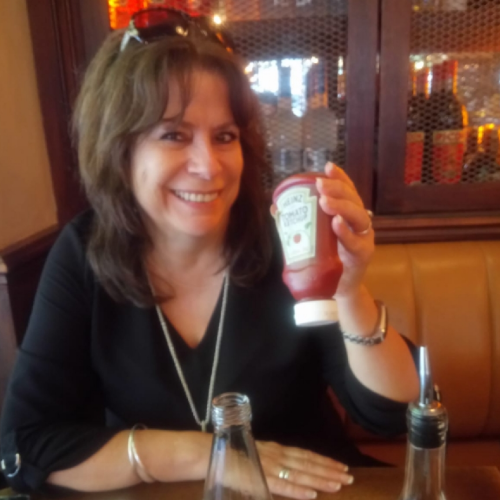 Following various reception and customer service roles, I began working with the VH team in December 2006.
When I am not working, I enjoy curling up with a good book with Frieda my adorable cat, watching documentaries and baking with my daughters.
In the last few years, my interest and knowledge in the world has steadily grown, which has not only made me aware of the current environmental crisis but also pushed my decision to becoming a vegan- something I wish I had done sooner.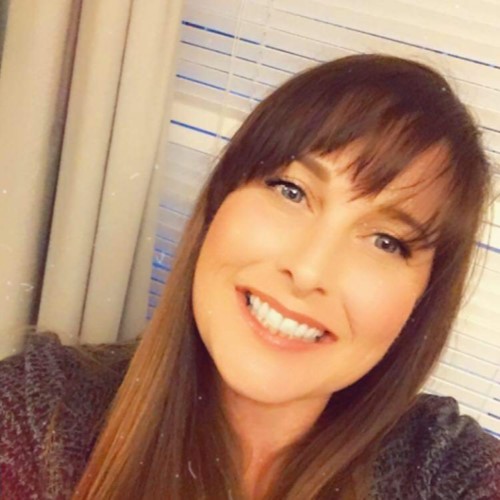 Natalie Sugden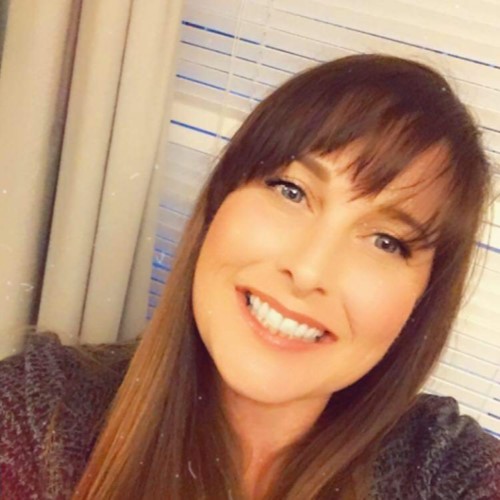 I started working at the Veterinary Hospital 18 years ago after I initially came to do some work experience whilst studying at Riseholme College.
I have two elderly terrier dogs (fur-babies) who are 16 and 17 and now rely on their stroller for going out. One of them came to me after being born via c-section here, after his heavily pregnant mum was rescued from euthanasia by the practice.
In my spare time I enjoy gardening, spending my time at the allotment, upcycling furniture and photography, along with trips in my campervan.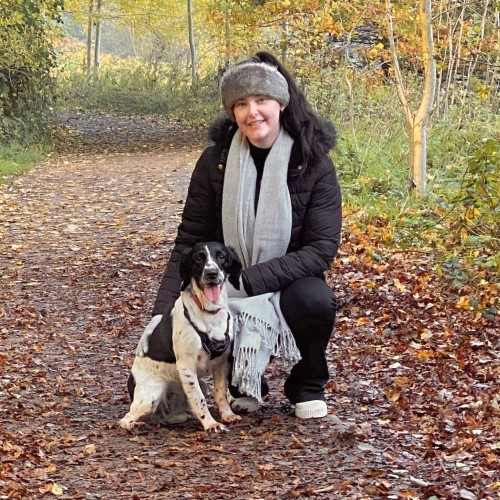 Rachel Smith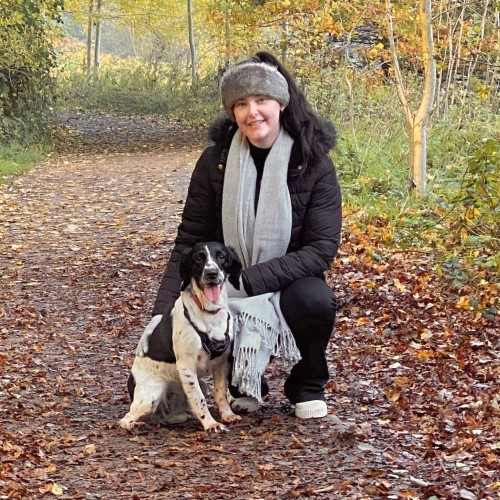 My name is Rachel and I started at the Veterinary Hospital this year (2020).
Outside of work, I love crafting my own decorations and accessories! Along with taking out family dogs on walks, we are Spaniel mad in our family and have a Springer Spaniel called Dottie.
I keep fit by regularly going swimming.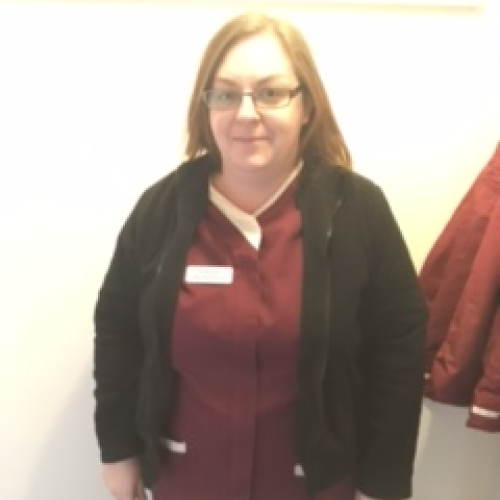 Sarah Jones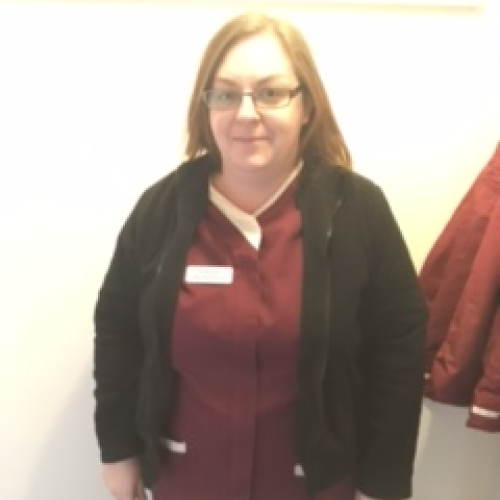 I recently joined the VH reception team. Previously I have worked in Veterinary practices, a pet shop and as a Police dog Kennel Assistant.
Having lived in Cyrus, Scotland and Wiltshire – I settled in Lincoln with my family 10 years ago. I am married with a daughter at university. We own Two cats Jess and Lottie and a dog called Willow
In my spare time I enjoy crafting and country walks.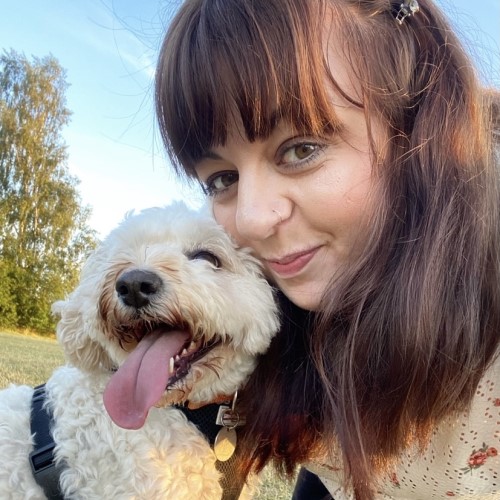 Kat Hislop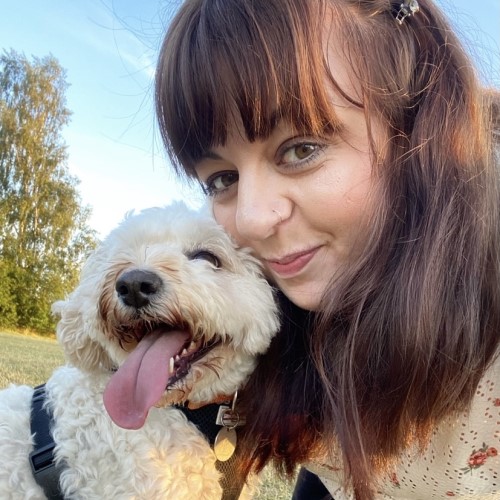 I thoroughly enjoy my job as a receptionist at the Veterinary Hospital. Working around animals is what I dreamed of since being little. I live in Lincoln with my dog Jess and ragdoll Nancy.
Jess and I love to get out for walks in the countryside.
Two of my favourite hobbies are photography and baking.
I have recently obtained a level 3 veterinary receptionist diploma and look forward to working towards qualifications within my role.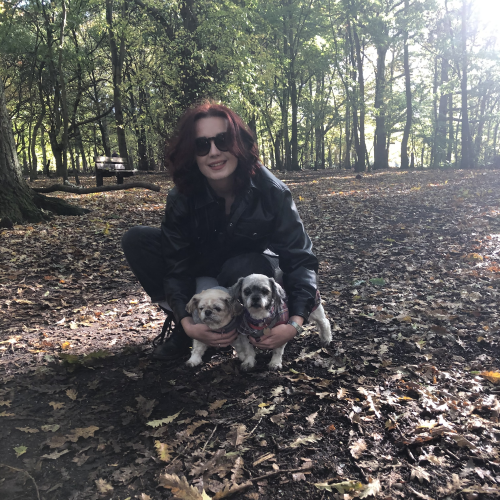 Gemma Williams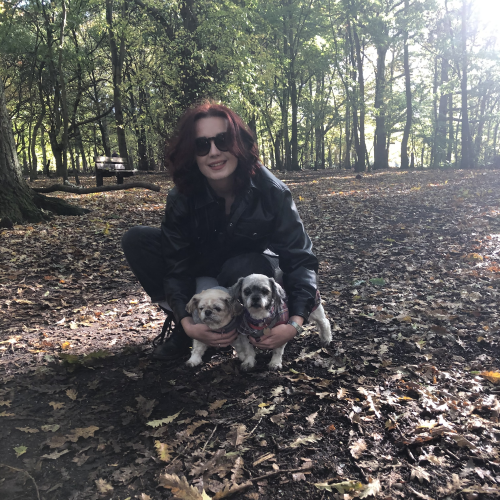 My name is Gemma and I'm a receptionist at the Veterinary Hospital. Dogs are my favourite animal, here I am with my two dogs, Fee and Suki who are both 14 years old.
I have a foundation degree in animal management and behaviour, I am currently completing that with a top up in Canine Behaviour.
Dogs really are my passion as well as my job, I love seeing regular clients and meeting new ones with their pets. I will always be the one with a treat ready to give to your pet whether that be dog, cat, guinea pig or snake.