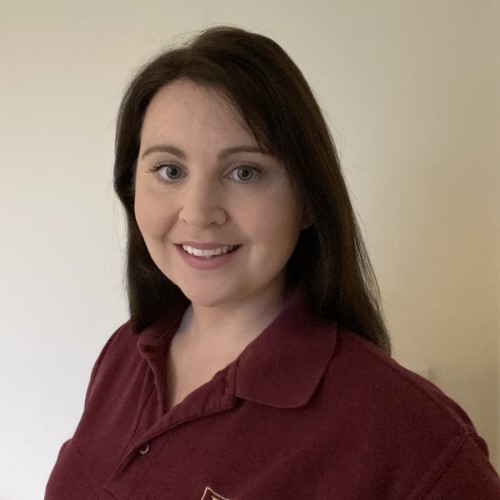 Carolyn Harvey-Myers
BVMedSci BVM BVS (Hons) BSAVAPGCertSAS MRCVS
Director
Carolyn Harvey-Myers BVMedSci BVM BVS (Hons) BSAVAPGCertSAS MRCVS
I joined the practice in 2011 after graduating from the University of Nottingham. I particularly enjoy soft tissue and orthopaedics and in 2015 completed the BSAVA Certificate in Small Animal Surgery. Myself and Anneli took over the practice from David Beech in 2018.
At home I have two spoilt cats, 3 pet sheep, a horse and a toddler to keep me entertained.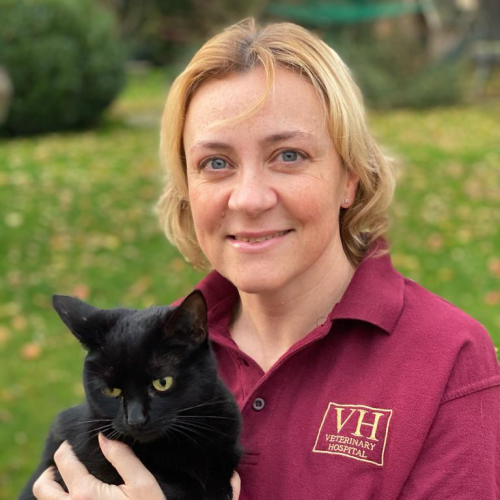 Anneli Beese
BVSc MRCVS
Director
Anneli Beese BVSc MRCVS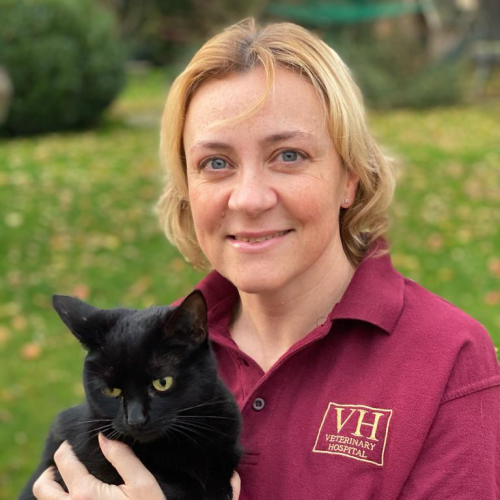 I graduated from Liverpool University Vet School in 1996. After 3 years in mixed practice I moved into small animal practice, where I developed a keen interest in pain management. 
In 2006 I started working at the Veterinary Hospital and in 2008 completed the Foundation Course in Veterinary Acupuncture and have since been treating a variety of cases, both orthopaedic and non-orthopaedic in nature.
Along with Carolyn, I became a director in 2018.
Outside of work I am kept busy with my family and pets and I also enjoy swimming, baking(and eating) cake and skiing with the family.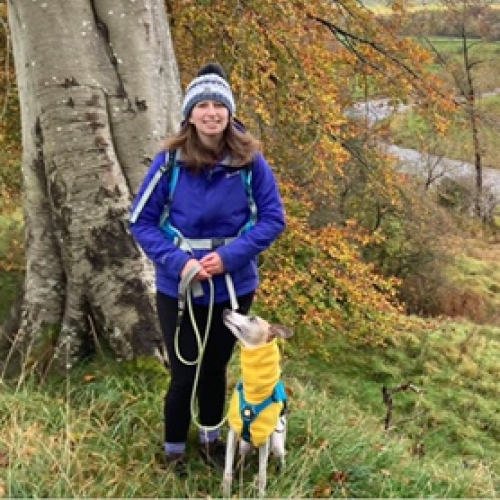 Miriam Prior
MA(PDN) MSc (CAB) vetMB MRCVS CCAB
Miriam Prior MA(PDN) MSc (CAB) vetMB MRCVS CCAB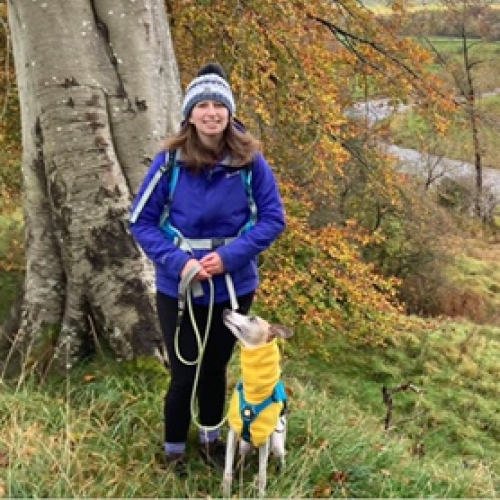 I have loved working as a vet since graduating from Cambridge University in 2014. I am passionate about helping animals and owners – our cats/dogs really are part of the family. Following my first job at a referral practice in West Yorkshire I moved to Lincoln in 2016 to start a specialist course in behaviour. I have been at Vet Hospital since October 2017 and enjoy being a part of the team.
At work I enjoy following through complex medical cases and performing soft tissue surgery. I have now completed my MSc in Clinical Animal Behaviour and the CCAB qualification, and offer home visit behaviour consultations when I am not at Vet Hospital. You can contact me for more details at: miribehaviourvet@gmail.com.
Outside of work I enjoy swimming, including lake swimming through the Summer, and running, albeit rather slowly! My favourite thing is morning snuggles with my dogs, the beautiful whippet Pecan and fantastic failed foster terrier Wynny.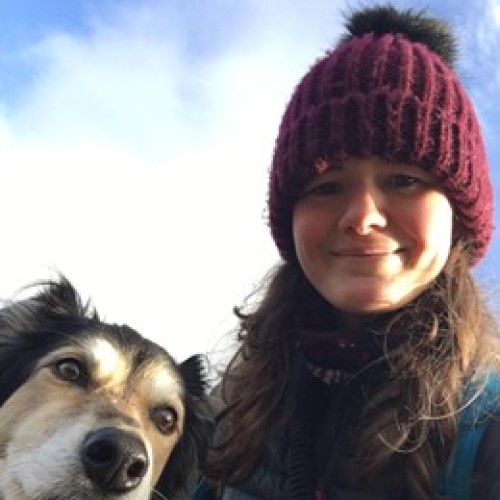 Hannah Spencer
BVMedSci BVMS(Hons) MRCVS
Hannah Jessup BVMedSci BVMS (Hons) MRCVS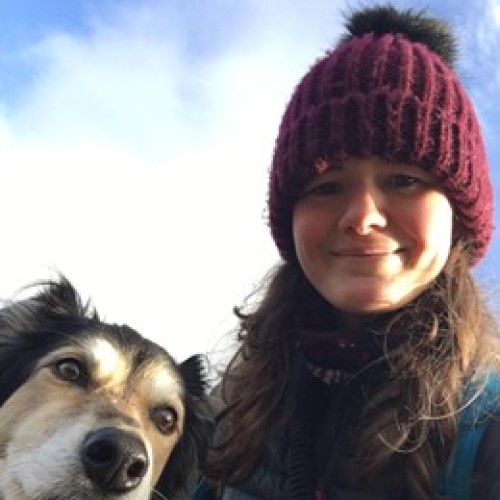 I qualified in 2018 from the University of Nottingham and am currently undertaking my GPCert in Exotics Medicine and Surgery. When I'm not treating tortoises and parrots you are likely to find me rock climbing or hiking with my half-blind collie, Jasper. I also enjoy gardening and sketching the natural world.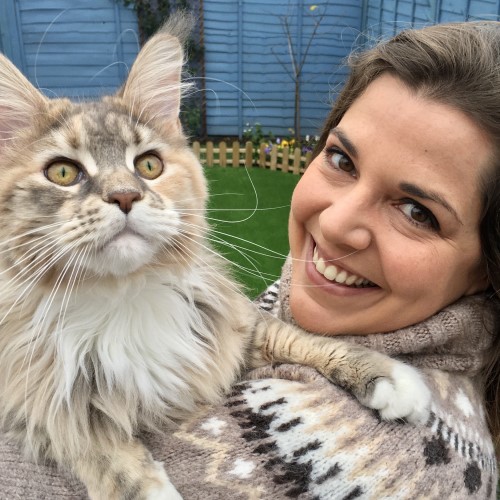 Susana Fraiz Guizan
PgC EMS, MRCVS
Susana Fraiz Guizan PgC EMS, MRCVS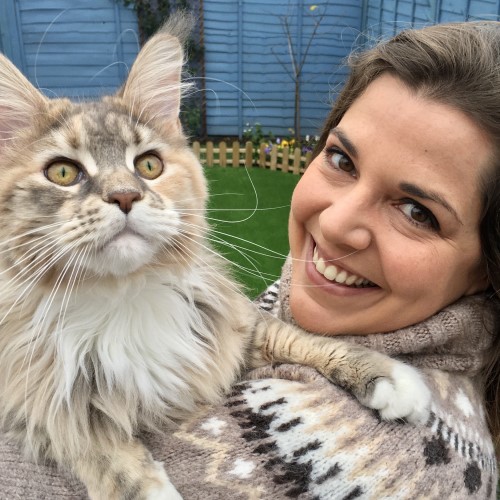 Ever since I saw the cows in the fields of my native Galicia (North-West of Spain) I have wanted to devote my life to helping animals. After veterinary school, I spent several years driving around this region, both in soaring and freezing temperatures, attending the needs of these incredible creatures.
However, it was when I arrived in England that I started to work with the smaller species and realised the complexity and joy of the small animal veterinary medicine brings. Since arrival, I have been pretty busy. I have obtained my postgraduate certificate in small animal emergency medicine and surgery and I am now working on a certificate in cardiology. I have the privilege of being part of the team of Lincoln Veterinary Hospital since 2018.
I live in Lincoln with my wonderful daughter (light of my life), and you would find us in our free time swimming, having nature walks or reading. I also have two cats: Judas (galician farm cat with an attitude) and Rosalía Boudicca (Maine coon aspiring to royalty). They say never to work with animals or children, but can I ask: Is there anything better in life?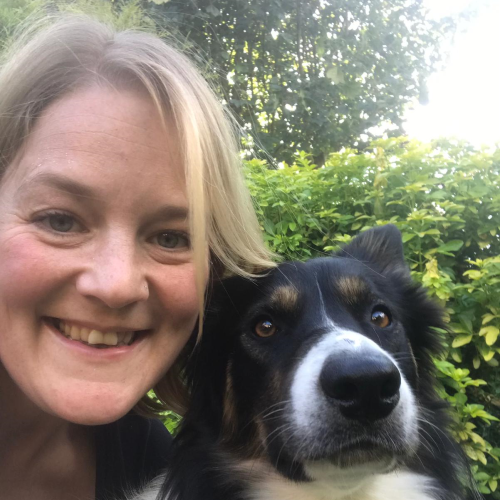 Kathryn Woodward
BVSc MRCVS
Kathyrn Woodward BVSc MRCVS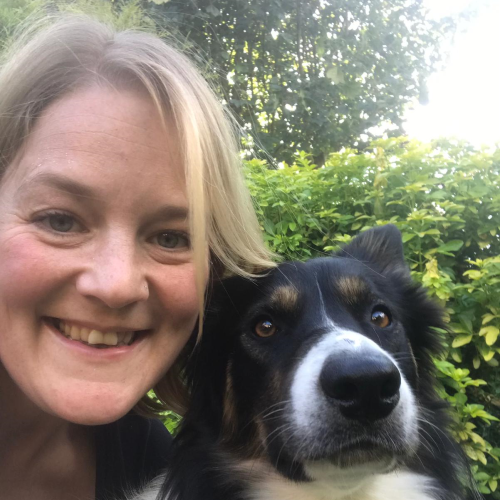 Qualified from Liverpool University in 2005, enjoys all aspects of veterinary work in particular surgery and dentistry.
When not at work I undoubtedly will be found at my smallholding with my family and many animals including sheep and chickens.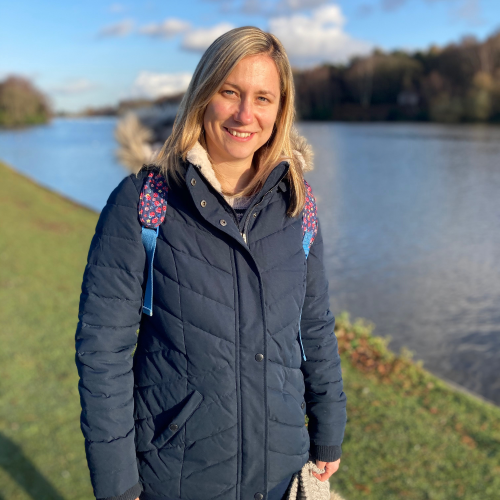 Katie Goy - RVN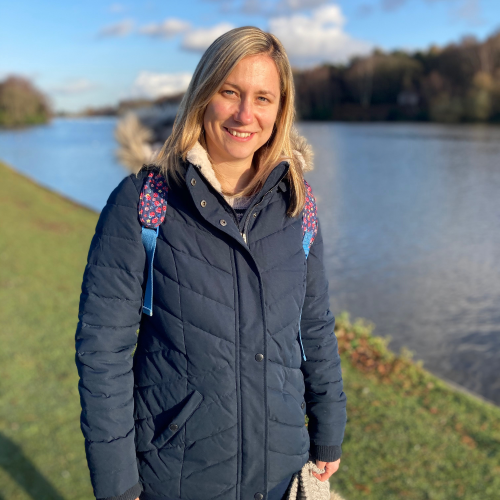 I qualified in 2008 and I have worked at The Veterinary Hospital since 2014. I enjoy all aspects of nursing but my special interest is in dentistry and I completed my dentistry certificate in 2013. I also have a certificate in nutrition.
I live in Lincoln with my husband, two daughters and our two cats, Bob and Roy. We love spending time outdoors, visiting new places and going to our allotment.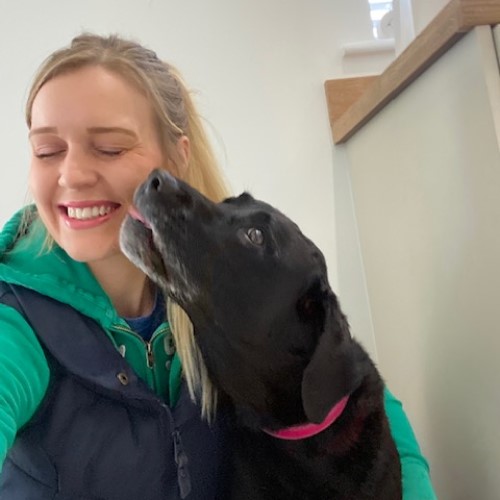 Emma Aisthorpe
BSc (Hons) RVN
Emma Aisthorpe - BSc (Hons) RVN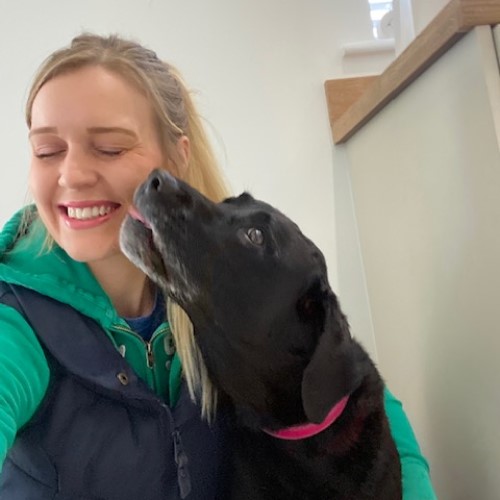 I joined The Veterinary Hospital team in 2011 where I completed my first placement block as a Student Veterinary Nurse. I completed many more weeks of placement at The Veterinary Hospital before qualifying as a RVN in 2013. The following year I graduated with a BSc (Hons) in Veterinary Nursing from the Royal Veterinary College. I then went on to become Deputy Head Nurse in January 2015 and soon after stepped into the role of Head Nurse to cover Mat Leave.
I enjoy many aspects of nursing but in particular I enjoy patient care, nutrition and managing diabetic cases. At home I have 2 pets, a Labrador named Millie and a rabbit called Nellie. Millie's biggest passions are trying to eat anything and everything, long walks, sleeping and swimming! Nellie enjoys chasing Millie around! In my spare time I enjoy being outdoors and spending time with family and friends.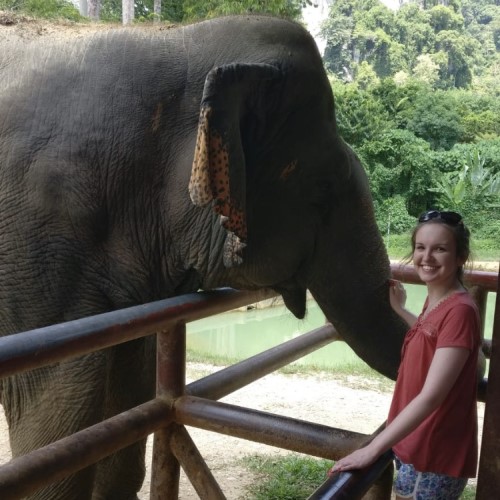 Katie Barnes
BSc (Hons) RVN
Katie Barnes BSc (Hons) RVN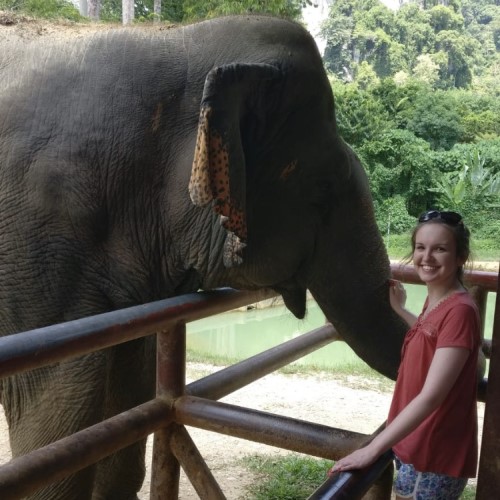 I graduated from Middlesex University with a Bsc in Veterinary Nursing in 2017. I have loved being an RVN ever since. I have two guinea pigs at home called Mabel and Minnie who are very spoilt! In my spare time, I like going on holidays and spending time gardening at home or at our allotment!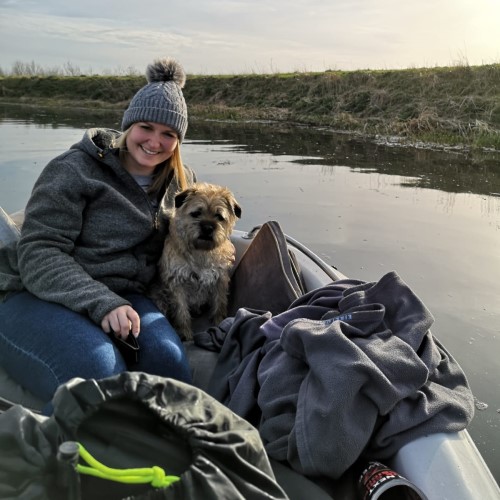 Hayley Barker - RVN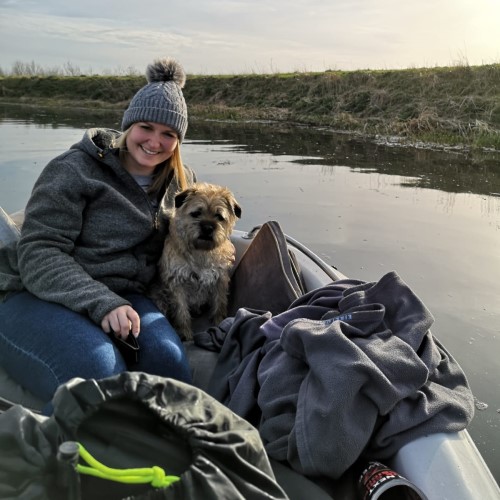 Upon leaving sixth form I went to Liverpool's John Moore's University to study Applied Psychology.
I had a career change of direction and began my vet nurse training in 2008.
I qualified in 2010 and moved to the VH in 2015 to experience a Hospital Environment.
I have an 11 year old border terrier called Marley that I enjoy walking, as well as enjoying adventures on my boat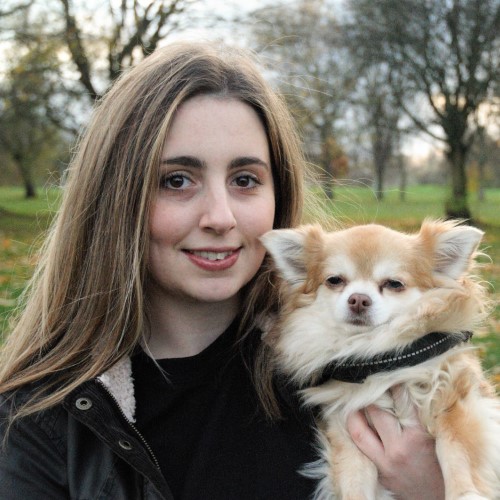 Jasmin Foster
BSc (Hons) RVN
Jasmin Foster BSc (Hons) RVN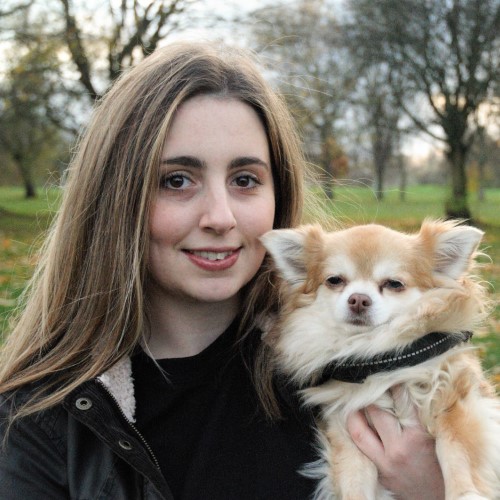 I started training with the Veterinary Hospital in 2016 and graduated from Middlesex University in 2018. In particular I enjoy theatre duties and nurse clinics. Last year I took home my first stray, a rabbit called Pete who has a lot of character and enjoys chewing things he shouldn't! Outside of practice I enjoy regularly walking my parent's dogs and finding new places to explore! In addition to this I am a Lincoln City FC supporter and enjoy cooking with my partner.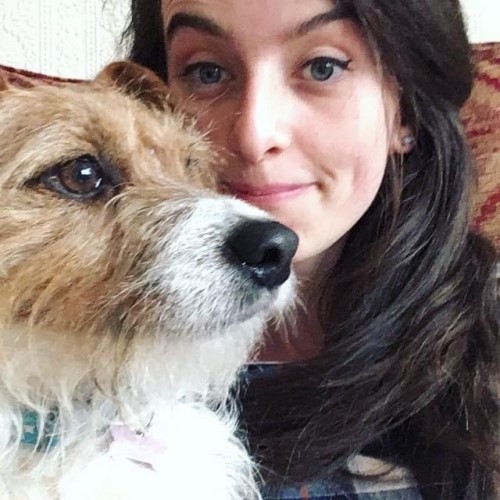 Rosie Forester
BSc (Hons) RVN
Rosie Forester BSc (Hons) RVN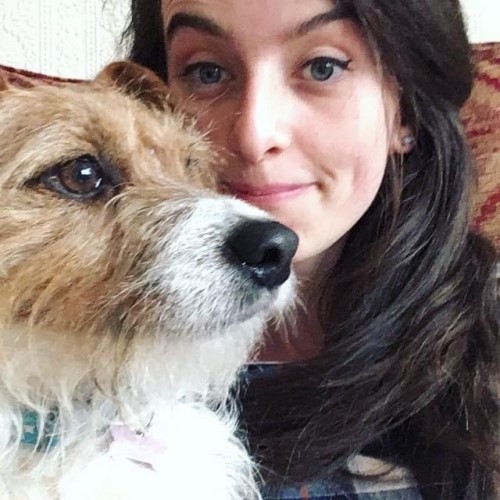 I graduated in Veterinary Nursing and Bioveterinary Science at the University of Bristol in 2017. During my course I completed 20 weeks of my practical training at The Veterinary Hospital and knew when I graduated that I wanted to come back! I especially love cats and am currently working towards a certificate in feline nursing. I have a cheeky jack russell at home and one day dream of owning some goats, after spending a year working with them prior to university and even writing my dissertation about them.  I enjoy crafts and am trying to teach myself to sew.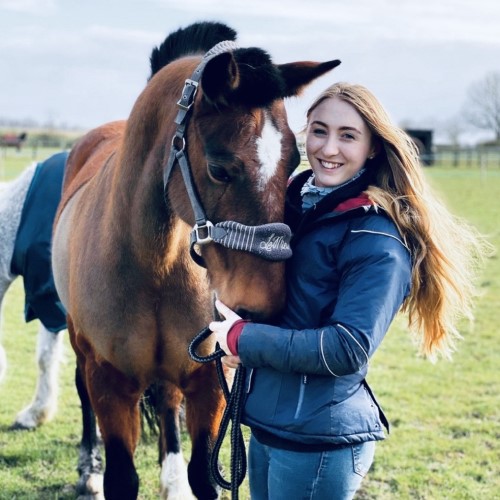 Lucy Bell RVN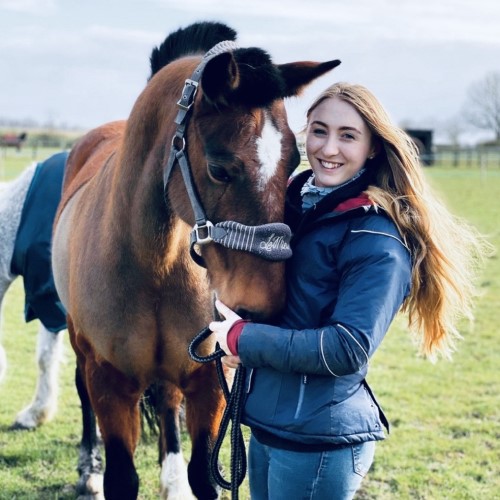 I have only worked here a short time, I became part of the fabulous team back in February after moving from the practice where I trained.
I love working with such a caring and supportive team. I joined the RCVS register in March 2019 and I really do love my job! I have a love for dogs and horses and have the pleasure of owning two horses, one now being an elderly pony who I've had since I was 13 years old named Snowy who is nearing 30 years old. In my spare time I enjoy riding my younger horse Billy and since purchasing our first home last year I've found a love for gardening too. We have a recent addition who is adorable and keeping us very busy, he is our Cocker Spaniel puppy Dennis.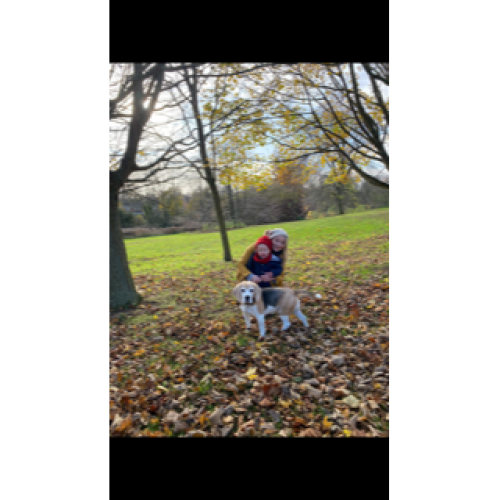 Louise Everington RVN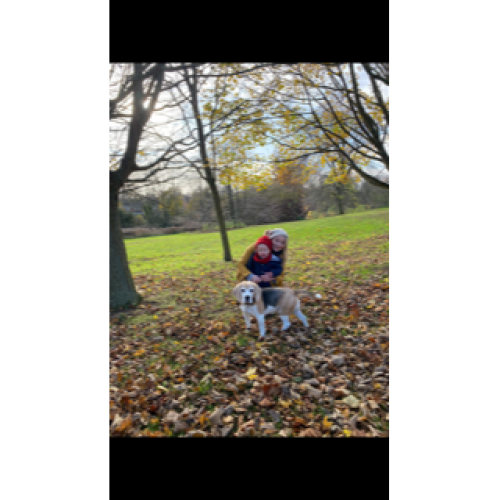 I qualified in 2017 and have been working at the Vet hospital since 2018.
I enjoy inpatient care, anaesthesia and nurse clinics.
Away from work, I have a two year old son and ten year old beagle which keep me busy.
Any free time I have is spent walking,  crafting and baking.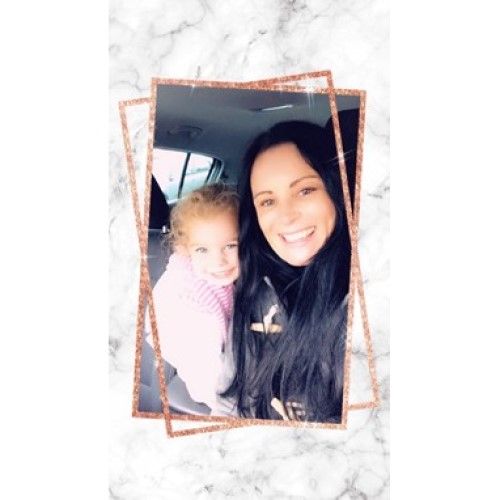 Kelly Hamilton RVN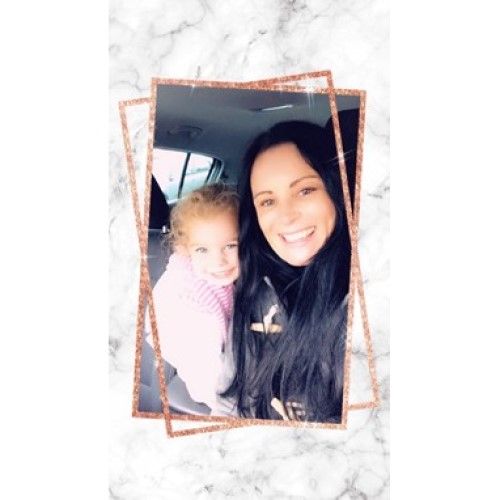 I qualified in 2004 with a credit and two awards and joined VH in 2005 for about 3 years.  I then worked as a locum for a while across the country gaining further knowledge and experience as a VN. 
I left nursing to pursue other totally different interests including working for Lincolnshire Police, running Baby Signing classes in Lincoln and Gainsborough, a small beauty business from home and working as a Phlebotomist at Derby Royal hospital before deciding to return to nursing again in 2018. I've been working back at VH part time since then as I have two young children that keep me busy!
My hobbies include running, going to the gym, wine tasting and spending time with my family and friends. I also have a cat named Jetty Spaghetti!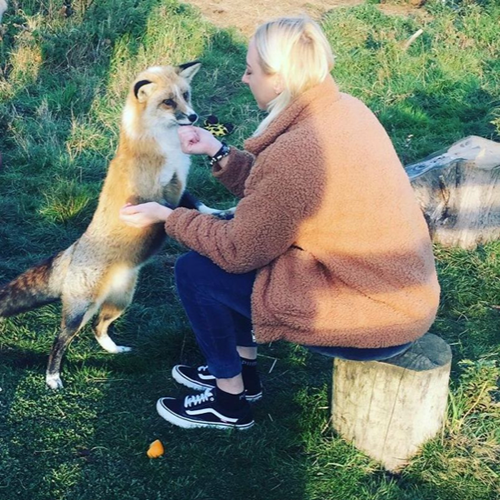 Ash Roberts
Kennel Assistant
Ash Roberts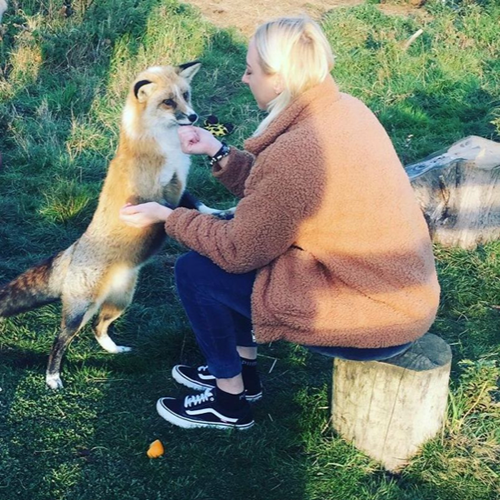 I have worked at the VH since October 2020. Initially as an animal handler before taking a permanent role as the kennel assistant at the Skellingthorpe surgery. I have such a loving heart towards animals and take great care and time with the animals that we have in.
I have completed a FdSc in Science Animal Management and Behaviour, as well as diploma courses such as zoology and herpetology.
In my spare time I enjoy walks in nature with my dog and cuddles with my bearded dragon. I also have interest in motorbikes and travel.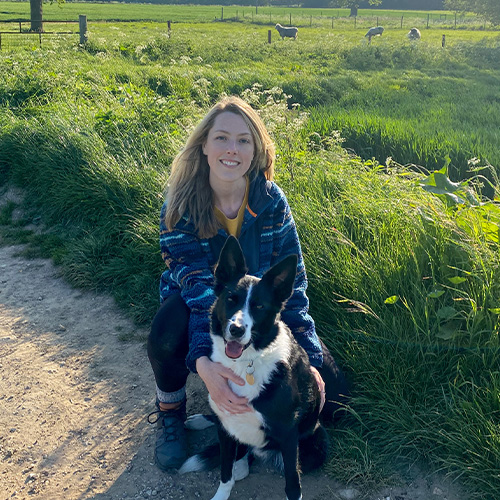 Sally Weightman
Kennel Assistant
Sally Weightman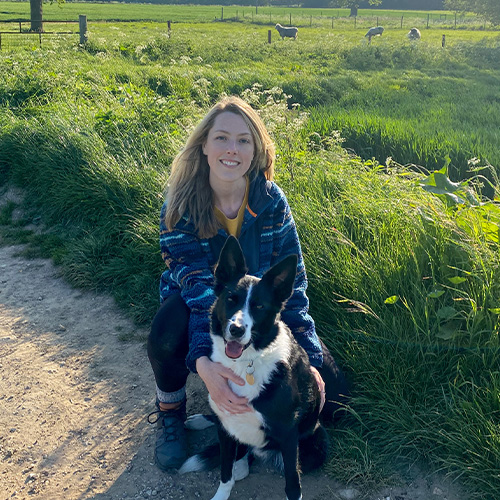 I worked as a veterinary care assistant at another practice for 4 years before joining the VH team as a kennel assistant at the start of 2023. Having grown up on a sheep farm, I have always enjoyed caring for animals. I love all aspects of my job, and take great care in looking after our patients, ensuring they're always happy and comfortable. 
In my spare time I enjoy yoga, gardening and hiking in the countryside, usually with my sister's border collie, Archie.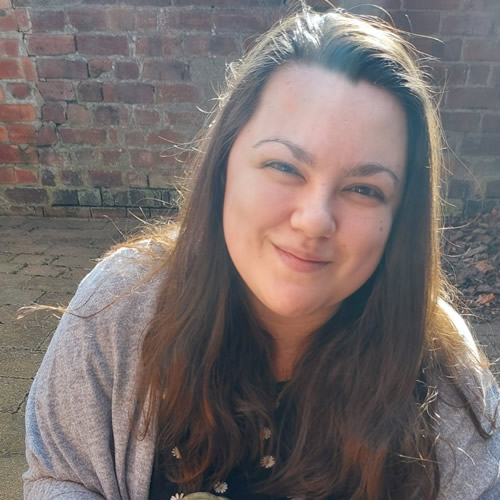 Abbie Lawrence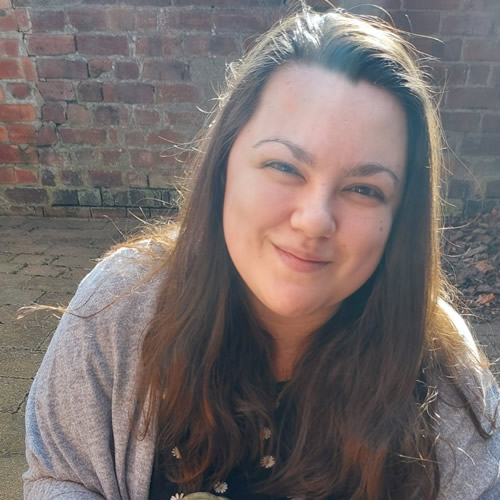 Originally, I moved to Lincoln from the Isle of Wight with my long-term partner to study Clinical psychology at university. Volunteering with animal research at the University solidified my love for animals and left me aspiring to work with them. I absolutely adore all animals, but reptiles in particular have a special place in my heart.
In 2021 I adopted a little horsefield tortoise with metabolic bone disease named Alduin. He's been a spoilt little boy ever since.
I love working at VH because everybody is different and will always respect your love of animals, no matter how different.
In my spare time I enjoy gaming, sleeping, and spoiling my tortoise.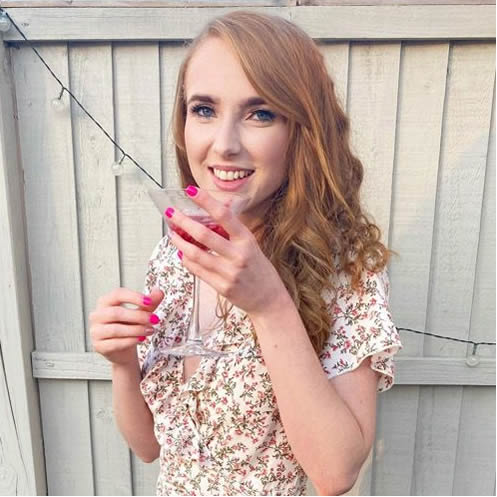 Jessica Hornsey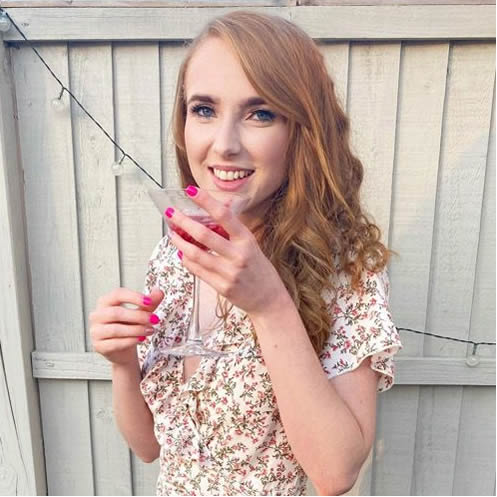 I've worked at the Veterinary Hospital for nearly 5 years now and thoroughly enjoy working alongside my lovely colleagues and seeing animals everyday! I've recently completed my BVRA reception qualification, and I've been lucky enough to receive a nomination award for Support Staff of the Year 2020. In the future, I hope to complete more courses to further my knowledge as a Veterinary Receptionists and extend my responsibilities within the practice. In my spare time I love to go out with friends and family and go on long dog walks with my husband and our Scottie dog, Dougie. I'm also kept busy looking after my two rabbits and guineas pigs!I love working at VH because everybody is different and will always respect your love of animals, no matter how different.
In my spare time I enjoy gaming, sleeping, and spoiling my tortoise.