With the prospect of lighter nights, warmer days and lockdown restrictions lifting who can blame us for making plans for a camping weekend or a summer UK break.
Naturally we like to take our family companion and best friend with us, so we thought we would share some useful information to consider and what to include in that all important pet first aid kit.
Tips to consider before travelling:
Make sure vaccinations and preventative healthcare such as flea & worming treatment are up to date
Make sure your pet's microchip is also up to date and your dog is wearing an ID tag.
Research vets in the area you intend to travel too in case you should need any veterinary assistance.
Make sure you have sufficient medication that your dog may be on
Have a copy of your insurance policy with you
Gather the necessary equipment to safely restrain your pets when travelling
Keep a fresh water supply handy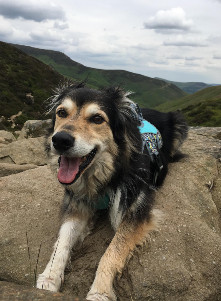 Pet first aid kit: Essential emergency items to include
An animal first aid kit should contain veterinary essentials that can help treat common accidents or aid in unexpected emergencies.
Bandage Material
Blunt – ended scissors/tweezers
Cotton Wool
Self-adhesive tape
Sterile Wound Wash
Vinyl gloves
Tick Remover
Foil Blanket
Antiseptic wash/wipes
Spare lead
Blanket/TowelIce/heat pack
First aid do' and don'ts
DO:
Call your vet straight away
Be prepared, keep your vets name and address to hand
Keep a pet first aid kit at home and when travelling
DON'T:
Don't Panic.
Don't try to deal with serious injuries yourself
Don't give your pet anything to eat or drink unless your vet tells you to do so
Please remember your own safety when dealing with an emergency. Animals can become panicked and bite when stressed or in pain.
The useful diagram below explains how to apply a makeshift muzz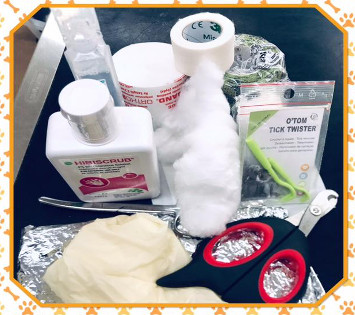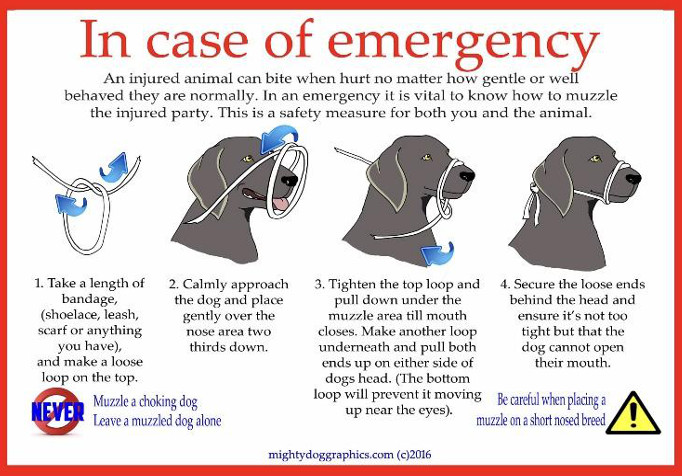 Cats and other small furries
Let's not forget that it is often stressful leaving your other pets behind when holidaying. In the event of needing someone to care for them please ensure that they are experienced, are aware of which practice your pets are registered at and who to contact should they have any concerns.
Sufficient medication and plenty of regular food should be left for the carer to give.
We are selling a first aid kit for £15 which can be purchased at our reception window should anyone like to buy one.
They include bandage materials, Wound wash, Antiseptic Wash and a tick removal tool.